Devonshire Spa
Devonshire Royal Campus, Devonshire Road, Buxton, SK17 6RY
From £55.00 per package
About
We all need to find our sanctuary from the usual hustle and bustle, and the delightful Devonshire Spa fits the bill perfectly. Located in the heart of Buxton and with the Peak District on the doorstep, you just know that time spent here will always be special. While it's stylish and relaxing on the outside, the first thing you'll notice on the outside will be the character-rich building itself.
The spa is located within the Devonshire Dome, a dramatic landmark that was built in the 18th century. It features the largest unsupported dome in Europe and it oozes grandeur. Surely this is where your days of decadence should always be?
Within the spa itself, you'll be able to savour a journey of complete and utter contentment. This award-winning facility lends itself perfectly to the art of indulgence, so kick off your shores, settle back and wallow in the luxury.
You'll also find plenty to see and do nearby, starting of course with an exploration of the wonderful Peak District National Park. Be sure to set aside time for some retail therapy in Buxton's fabulous shops, while culture vultures will want to spend time in the town's fabulous Opera House. Poole's Cavern is also a must-see for all ages.
Popular Facilities
Spa pool
Sauna
Steam room
Aroma room
Monsoon shower
Ice fountain
Foot spas
Relaxation lounge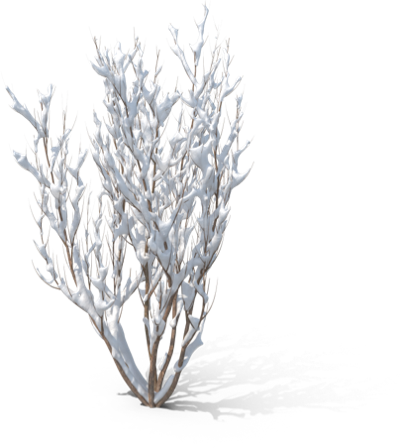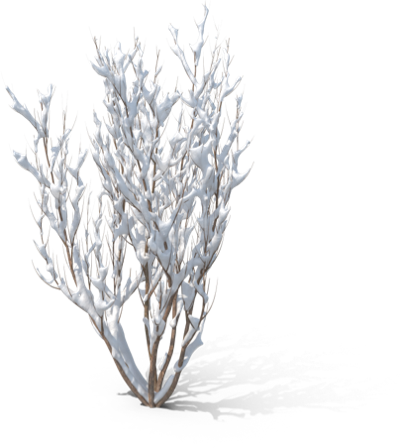 Gift Vouchers
Buy a monetary spa voucher to suit your budget
Get in touch
Contact us for bookings and advice
Prices from £NaN per package
Details
| | |
| --- | --- |
| Towel and robes provided | Yes |
| No. of treatment rooms | 5 |
| Dual treatment rooms | No |
| Max no. in group | 4 |
| Lockers available | Yes, £1 coin required |
| Product house | Temple Spa, Ishga and Mii Nails |
| Minimum age | 18 |
Facilities
Spa pool
Sauna
Steam room
Aroma room
Monsoon shower
Ice fountain
Foot spas
Relaxation lounge
The Spa & Wellness at Devonshire Spa
There's something wonderfully pleasing about a spa retreat that relaxes you from the moment you walk through the door. The Devonshire Spa is perfect for those times when you crave some time away from the rat race.
Step through the doors and into an underground oasis of calm Cocooned in the luxury of your fluffy white robe, take a moment to breathe the scented air and listen to the soft, ambient music. Feel your shoulders drop, because it's time for your thermal journey to begin.
First stop, the reflexology foot baths. Set the temperature so it's just right for your tired tootsies and let the jets stimulate pressure points that take you to instant bliss.
Next it's time for a dip in the hydrotherapy pool. Although it's large enough to enjoy with friends, this isn't just a place to socialise. Warmer than a regular swimming pool, powerful jets will soothe away those aches and pains.
A monsoon shower provides a circulation-stimulating blast, then make for the wood-lined, essence-filled sauna. Toxins don't stand a chance against the warm, dry heat, but sip a fruit-infused water afterwards to ensure you're well-hydrated.
Cool down with some ice chips at the fountain, then flit to the traditional steam room or opt for the more chilled-out aroma room. With a softer heat, the darkened room has therapeutic smells and twinkling lights.
Treatments at the Devonshire Spa are designed to buff, scrub and rehydrate your skin to perfection. Trained therapists perform face and body rituals, including some using natural seaweed packed with potent natural antioxidants to transform and protect skin. And with beauty treatments on offer too, you'll look and feel your best, from top to toe.
The Gym & Fitness at Devonshire Spa
While there's no gym at Devonshire Spa, it doesn't mean you shouldn't bring your trainers - or should we say your walking boots?
Nestled in the heart of the Peak District, Buxton is blessed with an abundance of picturesque trails waiting to be hiked, cycle tracks waiting to be ridden and rocks waiting to be climbed.
Why not walk through Buxton Country Park to Solomon's Temple? This Grade II-listed, 20ft-high Victorian folly is a distinctive feature on the skyline above Buxton and stands at 437m above sea level. It's a steep climb to the top, but suitable for all abilities and fitness levels.
And if you're a keen golfer, you'll be impressed by the variety and the quality of the golf courses in the region. Buxton has two golf courses which both welcome visitors.
Restaurants & Food at Devonshire Spa
You've felt serene at the spa, now it's time to feel satiated and in Buxton, you're spoilt for choice when it comes to foodie treats. With locally made ales, cheeses, breads, cake and chocolates all on offer, you'll find more than just a glass of the famous, mineral-rich water here.
Buxton is rightly regarded as something of a utopia for those who love their food, because there really is something for everyone. Head to a quaint tea house or coffee shop, but don't leave town without trying a Buxton pudding. It's similar to the famous Bakewell tart (but made with breadcrumbs) and it dates back to the 1700s. You can try it at theBuxton Pudding Emporium in The Square, along with other local recipes, like moorland and ginger puddings.
And, although a light lunch might be included as part of your spa package, that doesn't mean you can't round off your pampering day with a spot of fine dining right on the Devonshire Spa's doorstep.
The Devonshire Spa is located in the awe-inspiring Devonshire Dome which is part of the university. Its in-house restaurant is staffed by students from Buxton & Leek College working under the watchful eye of experienced head chefs. Your meal might take a little longer to arrive than usual, but in exchange you get a unique fine dining experience at generously discounted prices.
For something a little more extravagant, the town has several fine dining restaurants just waiting to be discovered. In addition, various hotels and restaurants offer exceptional dining experiences that will leave you feeling thoroughly spoiled.
How to get to the Spa?
By train: Buxton Station is just a five-minute walk away and offers connections to Manchester Piccadilly that take just under 50 minutes. Going South? It takes two hours to get to London Euston.
By bus: Buxton's bus station is on Market Place in Higher Buxton. From here you can pick up bus services to Stockport, Glossop, Sheffield, Derby, Bakewell and Macclesfield.
By car: The Devonshire Spa is an hour's drive from Manchester, Sheffield and Derby, and just 40 minutes from the M1, M6 and Manchester Airport,. When in Buxton, follow signs for the University of Derby. The postcode for your satnav is SK17 6RY.
Parking: Limited car parking is available on-site, but you're not guaranteed a space. If you wish to park at the Devonshire Spa, you'll need to send your vehicle registration no later than 48 hours before your appointment. But if you can't get a space there's no need to stress - just head to any of the many long stay car parks you'll find close by.
Reviews
Frequently Asked Questions
Does the Devonshire Spa have a swimming pool?
No, there's no swimming pool at Devonshire Spa, but that doesn't mean you won't get wet! There's a stunning hydrotherapy pool, and it's more than just a place to socialise with friends between treatments. Warmer than a regular swimming pool, the water provides a soothing sensation for tired bodies, whilst powerful jets will be a welcome relief to any muscular aches and pains.
Does the Devonshire Spa have accommodation?
Tempted to turn your spa day into a spa stay? Sadly, there's no accommodation on offer at Devonshire Spa. But with its central Buxton location, you're perfectly placed to book into any of the town's fabulous hotels or guesthouses, and you're also within an hour's drive of big cities such as Manchester, Sheffield, Derby and Stoke.
Where is the Devonshire Spa?
The Devonshire Spa is in Buxton, a spa town in Derbyshire in the Peak District Famous for being England's highest market town at some 1,000 feet above sea level, visitors have flocked here for millenia to sample the rejuvenating, mineral-rich thermal waters and gaze at its spectacular Georgian architecture,
You'll find Buxton within an hour's drive of Manchester, Sheffield, Derby and Stoke and surrounded by mile upon mile of beautiful National Park.
Is the Devonshire Spa accessible?
Yes. At the spa you'll find wheelchair ramps and accessible toilet facilities, but there are steps to the hydrotherapy pool, and no hoist to access the water.
Is there a dress code at the Devonshire Spa?
No, you're free to just float around the spa suite cocooned in your snuggly robe, flip-flops and swimwear.
What facilities are on offer at the Devonshire Spa?
The award-winning day spa is fantastically well-equipped, with a suite of first-class thermal facilities. Alongside the treatment rooms you'll find plenty to relax and unwind you. There's an aroma room, spa pool, reflexology foot baths, an essence-filled sauna, traditional steam room, ice fountain, monsoon shower and a relaxation lounge to chill out in afterwards.
What should I bring to the Devonshire Spa?
Robes and towels are provided, and there are hair dryers, straighteners and luxurious toiletries on offer in the changing rooms. But you'll need to bring your swimwear and flip flops for the thermal experiences and hydrotherapy pool, plus a £I coin for your locker.
For massage, wrap and scrub treatments, you'll need to wear either your underwear or dry swimwear - otherwise they'll provide you with a fetching pair of disposable undies.
What time should I arrive for my spa package at the Devonshire Spa?
Check the time on your booking, but generally morning and full-day spa packages have an arrival time of 10am, while afternoon spa breaks at the Devonshire Spa start at 1pm.
What are the opening hours at the Devonshire Spa?
The spa is closed on Mondays, but open from 10am to 6pm on every other day of the week.
Is the Devonshire Spa family-friendly?
The Devonshire Spa is for adults-only, with a minimum age of 16. Got a treatment-loving teen? Guests aged 16 and 17 can enjoy a facial or a manicure when accompanied by a parent or guardian.
Is the Devonshire Spa dog-friendly?
The Devonshire Spa is a day-spa facility, so there's no room for pampered pooches, no matter how much they want their nails done!
Does the Devonshire Spa have a golf course?
No, but there is a golf course just a two-minute drive away. The 18-hole Cavendish Golf Club frequently makes it into the Top 100 lists in popular golfing magazines, because it's thought to be one of the best layouts in the world under 6000 yards.