Bailiffscourt Hotel & Spa
Climping Street, Climping, BN17 5RW
From £129.00 per person
About
Pure indulgence is always at the top of the agenda at the stunning Bailiffscourt Hotel and Spa, whether you're here for a few hours or a few days. Here amid some glorious Sussex countryside, it's so easy to leave the outside world behind as you focus on your need to find complete contentment.
This medieval fantasy has charming houses and cottages scattered on 30 acres of private grounds - some linked by underground tunnels which only adds to the intrigue. But with facilities as abundant as its rich history, everything at Bailiffscourt is tailor-made for sheer indulgence. The ultimate country escape, the only sounds you'll hear are the crackle of log fires, the call of the hotel's friendly peacock - and your own sighs of complete contentment.
And just when you thought nothing could improve on this romantic hideaway, there's the spa. In an elegant yet understated barn-style building with exposed timber frames and lashings of natural light, there's a sleek indoor pool and thermal facilities. But head outdoors for the piece de resistance - a stunning outdoor infinity pool with its own Californian-style hot tub. Rituals from high-end product house Temple Spa carried out on heated water beds only add to the blissful experience.
The grounds take you down to the waterfront here, and there are classic seaside towns such as Littlehampton and Worthing nearby. The fabulous city of Chichester is also just a short drive away, so be sure to explore the Cathedral as well as the stores. The impressive Goodwood Estate is worthy of a visit, as is the fascinating Tangmere Aviation Museum.
If you're lucky enough to be staying overnight at Bailiffscourt, choose one of the 39 luxurious bedrooms and savour the opulence that surrounds you. Soak up some 'You Time' at the spa, where six exquisite treatment rooms await, and there's an excellent gym if you're feeling energetic. And when you're in need of sustenance, the fabulous food at the hotel's restaurant will be ready to wow you.
Popular Facilities
Heated indoor swimming pool
Outdoor swimming pool
Jacuzzi
Scented steam room
Sandpiper relaxation room
Scandinavian style sauna room
Outdoor Californian style hot tub
Fitness suite and studio
Tapestry Restaurant
Intimate lounge
Delightful sitting rooms
Courtyard
30 acres of grounds to explore
5 minutes walk to Climping Beach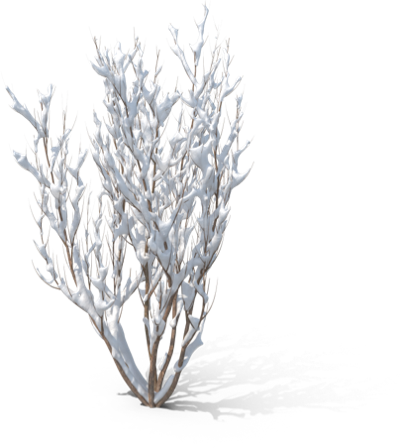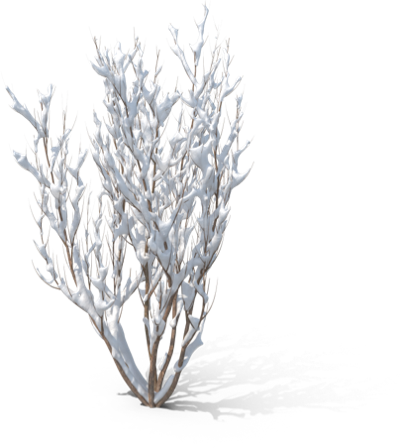 Gift Vouchers
Buy a monetary spa voucher to suit your budget
Get in touch
Contact us for bookings and advice
Prices from £NaN per package
Details
| | |
| --- | --- |
| Towel and robes provided | Yes |
| Length of pool | 14m |
| No. of treatment rooms | 6 |
| Dual treatment rooms | No |
| Max no. in group | 6 |
| Lockers available | Yes |
| Product house | Temple Spa and OPI |
| Dress for lunch | Yes in the restaurant, No in the spa |
| Spa Accessible access | Yes |
| Minimum age | 16 |
| Local attractions | Arundel Wetland Centre, Swanbourne Lake, South Downs Planetarium, Fishbourne Palace, Tangmere Aviation Museum, Chichester Cathedral, East Beach Café or The Lobster Pot, Tinwood Vineyard, Goodwood Estate and Angmering Estate |
| No. of bedrooms | 39 |
| Check-in time | 15:00 |
| Use facilities before check in time | No |
| Dress code | Smart/casual |
| Hotel Accessible access | Yes |
| Car parking | Complimentary |
| Pets welcome | Yes, £30 per day |
Facilities
Heated indoor swimming pool
Outdoor swimming pool
Jacuzzi
Scented steam room
Sandpiper relaxation room
Scandinavian style sauna room
Outdoor Californian style hot tub
Fitness suite and studio
Tapestry Restaurant
Intimate lounge
Delightful sitting rooms
Courtyard
30 acres of grounds to explore
5 minutes walk to Climping Beach
The Spa & Wellness at Bailiffscourt Hotel & Spa
Tiptoe across manicured lawns to Bailiffscourt's award-winning, barn-style spa, widely thought of as one of the most beautiful in the south of England. Once inside you'll find it hard to disagree.
Within these exposed timber beams and lime-washed walls, real luxury awaits you. In fact on spa breaks to Bailiffscourt, the hardest decision you'll have to make all day is which one of the sumptuous swimming pools to take a dip in first.
The outdoor pool is gloriously warm and inviting, even in winter when the steam rises off the water (we dare you not to post a photo to your socials). Enjoy a glass of fizz in the Californian style hot-tub, then sprawl on a comfortable lounger encased in your warm robe to watch the squirrels skipping across the leaves.
Decamp indoors where an indoor pool and the sauna and steam room await you. Or head to the six tranquil treatment rooms where Temple Spa rituals are performed on heated water beds that only add to your bliss. Then, after your treatment, enjoy a birds-eye view over the glistening water from the second floor balcony of the spa where you'll also find the luxury Sandpiper lounge.
The Gym & Fitness at Bailiffscourt Hotel & Spa
Bailiffscourt isn't all about lounging in hot tubs with a gin and tonic (unless you want it to be, of course!) Reaching your workout goals is a breeze here, thanks to all the fitness-fostering activities on offer.
Working out feels less of a chore at the state-of-the-art fitness suite. Hit the bikes, go for a PB on the treadmill or tone up with some weights. And if you prefer your fitness with friends, there's a whole timetable crammed with classes, from yoga to pilates. Once you feel you've earned a rest, head to the wonderful scented steam room to unwind.
Not a gym lover? We hear you. Bailiffscourt 30 acres of parkland make an excellent place for a stroll or jog, and there's always the beach for windy walks or a spot of wild swimming. Two hard tennis courts are on offer for those who fancy a game of doubles, or borrow some mallets and play a game of croquet on the manicured lawns.
Restaurants & Food at Bailiffscourt Hotel & Spa
When you're having an indulgent spa break it's important that the eating and drinking options are equally as luxurious. Luckily, Bailiffscourt doesn't disappoint.
Glam up and head down to enjoy an aperitif (a glass of sparkling Sussex Ridgeview will do nicely) in the rabbit warren of cosy lounges before heading to dinner. It's served in the elegant Tapestry Restaurant, with its tapestry-hung walls, low ceilings, mullioned windows and candlelit tables draped in white tablecloths.
Although there's only one restaurant offering, different menus provide lots of choice. But what they all have in common is the quality of the ingredients - locally sourced, they'll showcase the very best of Sussex.
How to get to the Spa?
By train: The nearest station to Bailiffscourt is at Littlehampton, a five-minute taxi ride away. Littlehampton offers easy connections to London Victoria in just 90 minutes.
By bus: Climping is served by Stagecoach South buses to Chichester, Littlehampton and Bognor Regis.
By car: From the M25, take the southbound A24. At Worthing take the A27 towards Arundel, turning left onto the A284 towards Littlehampton. At Littlehampton continue on the A259 towards Bognor Regis. Bailiffscourt is signposted on your left on Climping Street off the A259. The postcode for your satnav is BN17 5RW.
Parking: There's complimentary car parking and four electric car charging points.
Reviews
Frequently Asked Questions
Does Bailiffscourt Hotel & Spa do afternoon tea?
It does, and it's a delightful way to end your pampering spa day at Bailiffscourt. Feel like a lady (or gentleman!) of leisure as you linger over dainty cucumber sandwiches, succulent, fruit-filled scones and homemade sweet treats, all beautifully presented on fine china (and they don't skimp on the clotted cream, either).
Served from 3pm to 4.30pm each day, you'll take your tea back in the sumptuous surroundings of the hotel, by a roaring fire in one of the cosy lounges or even outside in the flower-filled courtyard or rose garden if the sun has got its hat on.
There's a whole menu of aromatic teas to choose from, with exotic flavours such as white apricot or chocolate to try. Or add a glass of the hotel's superb Sussex sparkling wine to add some fizz to your indulgent treat.
Does Bailiffscourt Hotel & Spa have a swimming pool?
It has two! Bailiffscourt's sumptuous spa boasts a luxuriously warm indoor pool, and a stunningly steamy outdoor infinity pool set in a tranquil spa garden. Each of them are about 14m by 5m, so plenty of room for laps or lounging.
Does Bailiffscourt Hotel & Spa have accommodation?
Here on a spa staycation? You're in for a treat. Bailiffscourt has 39 beautiful bedrooms within its private parkland. And while some boast period features and others are more contemporary in style, they're all equally heavenly. In fact, we dare you not to feel like Lord and Lady of the manor here.
Whether you choose to go medieval or modern, there'll be something that suits your style. For example, the stunning Baylies Suite is so romantic, with its own fireplace and a TV in a huge wooden chest at the foot of the bed. Rooms in the Moat House and The Oaks are more contemporary, but still elegant.
Is Bailiffscourt Hotel & Spa accessible?
It is, but bear in mind that much of the hotel's romantic charm comes from its period features so there will be a few wonky steps or steep staircases. Luckily, you can book rooms on the ground floor and portable ramps are available.
What time is check-in and checkout at Bailiffscourt Hotel & Spa?
You can check-in anytime from 3pm. If you arrive earlier you can enjoy some lunch or head out to explore and the hotel will contact you as soon as your room is ready. On your day of departure check-out is at 11am. But you just have to give back your room key, there's no need to rush off if you want to enjoy the grounds for a little longer.
Where is Bailiffscourt Hotel & Spa?
Bailiffscourt Hotel & Spa is in Climping, a very short stroll from the windswept pebbly beach. And, while it may be hard to tear yourself away from the delights of the hotel, it's well worth taking the 15-minute drive to the market town of Arundel, known for its picturesque castle, independent shops, bustling farmers' market and elegant restaurants. Or for more traditional English seaside delights, a 20-minute drive will take you to Bognor Regis - don't forget your bucket and spade.
Is there a dress code at Bailiffscourt Hotel & Spa?
Bailiffscourt may seem regal, but it's also very relaxed and the opposite of stuffy so there's no strict dress code. However dining in the elegant restaurant does have quite a formal vibe, so go smart-casual and you'll fit right in.
Is Bailiffscourt Hotel & Spa really medieval?
Got the feeling that all isn't exactly as it seems at Bailiffscourt? You'd be right. The hotel's best-kept secret is that this 'medieval' mansion wasn't built until the 1920s. Although the chapel on the site dates back to the 13th century, Bailiffscourt's mock medieval manor house is a faithful interpretation of the 15th-century style, built for Walter Guinness of the famous brewing family out of various bits and bobs (such as stone, woodwork, doors and fireplaces) taken from real ancient buildings across Sussex.
What facilities are on offer at Bailiffscourt Hotel & Spa?
You might be tempted to while away the hours flitting between the infinity pool, sauna and steam room in the spa, but you'd really be missing out. Bailiffscourt is packed to its medieval-style rafters with fun things to do.
Wander the walking trail around the 30 acres of private parkland to make new discoveries at every turn. There's a 13th century chapel, secret rope swings, an inner rose-clad courtyard and a spooky underground passageway to discover.
Stop to smell the roses in the courtyard or rose garden, or unwind with a game of croquet quoits, giant jenga or chess on the manicured lawns. Feeling energetic? Grab some racquets and head to one of the two hard tennis courts. The hotel can even pack you up a picnic to take to the beach!
And if the weather isn't playing ball on your heavenly spa break to Bailiffscourt? You could head to the gym for a workout. Or just curl up in one of the many nooks and crannies and borrow a board game to play in front of the flickering flames of a roaring fire.
What should I pack for Bailiffscourt Hotel & Spa?
Robes, towels and flip flops are provided, but you'll need your swimwear, and dry underwear to wear to your treatment. Otherwise, you might want to bring wellies for walks round the ground, your leggings for a game of tennis or a workout at the gym and something smart/casual to wear for dinner.
What are the opening hours at the spa at Bailiffscourt Hotel & Spa?
Planning an early morning dip? Or maybe you fancy a warm bubbling outdoor spa as the sun goes down. We don't blame you. Luckily, the spa at Bailiffscourt is open from 7am to 9pm (with last entry at 8.30pm) midweek and from 8am to 9pm (last entry at 8.30pm) at the weekend.
Is Bailiffscourt Hotel & Spa family-friendly?
It is! While treatments and poolside spa facilities such as hot tub, sauna and steam room are adults only, children aged under 16 can splash about in the pool between 10am and 11am and 3.30pm to 5pm each day.
There are several comfortable room options available if you're bringing little ones, from sofa beds and interconnecting rooms to entire cottages. Whichever one you choose, chances are they'll all fall in love with the stash of homemade biscuits that are ready and waiting for them!
Children are welcome in the restaurant, but it is fairly formal so you might prefer to hunker down in a lounge. They can order off the children's menu, or just ask for a small portion of adult food - nothing's too much trouble here. Snacks and light meals are served throughout the day, and thehotel can also rustle you up a picnic to take to the beach.
Is Bailiffscourt Hotel & Spa dog-friendly?
Waggy tails are welcome at the dog-friendly Bailiffscourt Hotel & Spa. Up to two four-legged friends can stay in your room for £30 per night, per dog and your pup can be your faithful companion everywhere except for the spa and restaurant. They're more than welcome to curl up at your feet as you dine in the courtyard, rose garden or in one of the cosy lounges.
Does Bailiffscourt Hotel & Spa have a golf course?
No, but there is some good news for those who like to pamper and parr. Littlehampton Golf Course is just a ten-minute drive away and it's a beautiful place to tee off, thanks to stunning views over the sea and the South Downs from its undulating fairways.