Hilton at The Ageas Bowl
Botley Road, Southampton, SO30 3XH
From £35.00 per person
About
Want to treat yourself (or someone else) but can't decide between a luxurious spa experience, a sumptuous afternoon tea or a soul-soothing ritual? Lucky for you, there's no need to choose. All three of these indulgent options (and more!) have been brought together at eforea, the Southampton day spa that nestles alongside the Hilton at The Ageas Bowl.
Formerly the Rose Bowl, destinations don't get much more iconic. Both sporty types and history buffs will be in heaven because not only has the Ageas Bowl played host to One Day Internationals and Test Matches, it's been the home of Hampshire County Cricket Club since 1885, making it one of the oldest cricket grounds in the country.
As the venue's only on-site hotel, many of the Hilton's 171 sumptuous rooms offer sweeping views of the cricket ground, while its elegant restaurant, BEEFY'S, is inspired by the legendary Sir Ian Botham himself. But it's not all about the sound of leather on willow here. That 18-hole parkland golf course makes the most of all the rolling Hampshire views - perfect for those who like to pamper and parr.
But chances are it will be eforea itself that really bowls you over. More than just a spa, the luxurious thermal facilities alone could knock seasoned spa-goers for six - we're talking mood lighting, rainforest scents, light and dark steam chambers and even an outdoor jacuzzi. The facilities here are so extensive they'll even provide you with a journey board to ensure you follow the best route for optimum wellness.
If you plan to turn a spa day into a whole weekend of indulgence, there's plenty to do nearby. Just 20 minutes away from central Southampton you can shop 'til you drop in the city centre, or go back in time at the Tudor House and Garden. Ocean Village is perfect for entertainment right beside the water, while the picturesque New Forest is just a short drive away.
But when you're tired of the hustle and bustle, eforea, Hilton at The Ageas Bowl will be your oasis of calm. Pamper with an Elemis ritual. Soak up the heat in the sunken Jacuzzi on the sunny spa terrace. Nibble on some delicacies in eforea pantry. And, if you're hungry for more, BEEFY's by Lord Ian Botham will be waiting to wow you, with local ingredients and signature cocktails on the menu.
Popular Facilities
Outside Jacuzzi
Hydrotherapy pool
Sauna
Steam room
Heated stone loungers
Ice fountain
Foot spas
Deep-relaxation room
Experience showers
Speed Spa
Fully equipped gymnasium
eforea Pantry
Beefy's Restaurant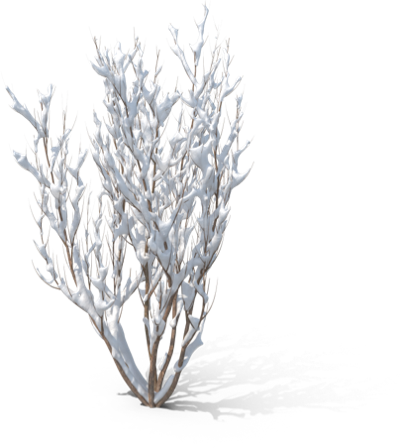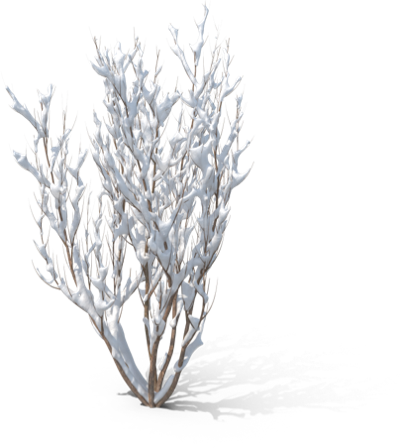 Gift Vouchers
Buy a monetary spa voucher to suit your budget
Get in touch
Contact us for bookings and advice
Prices from £NaN per package
Details
| | |
| --- | --- |
| Towel and robes provided | Yes |
| Length of pool | 10m |
| No. of treatment rooms | 8 |
| Dual treatment rooms | Yes |
| Max no. in group | 10 |
| Lockers available | Yes |
| Product house | Elemis |
| Dress for lunch | No |
| Minimum age | 16 |
| Local attractions | Ageas Bowl Cricket Ground, Boundary Lakes Golf Club, Peppa Pig World, Sea City, Titanic Museum and Beaulieu Motor Museum |
| No. of bedrooms | 171 |
| Check-in time | 15:00 |
| Use facilities before check in time | No |
| Dress code | Smart/casual |
| Hotel Accessible access | Yes |
| Car parking | Complimentary |
| Pets welcome | No |
Facilities
Outside Jacuzzi
Hydrotherapy pool
Sauna
Steam room
Heated stone loungers
Ice fountain
Foot spas
Deep-relaxation room
Experience showers
Speed Spa
Fully equipped gymnasium
eforea Pantry
Beefy's Restaurant
The Spa & Wellness at Hilton at The Ageas Bowl
If relaxation, restoration, and rejuvenation are what you seek, look no further than eforea, Hilton, at The Ageas Bowl. With a holistic approach to wellness, eforea will take you on a journey that will deeply nourish you, body and soul.
With so many luxurious experiences to savour, you'll find it hard to know where to start first. Luckily, rather than just handing you your robe and leaving you to it, helpful therapists will provide you with an order in which to try things, with each step designed for maximum relaxation.
Your first stop? The rainforest shower. With immersive mood lighting and a fresh rainforest scent it will wash away stress. But that's just a prelude for the blissful experiences yet to come.
The spa houses both light and dark steam chambers to restore the respiratory system and alleviate tension. Lay back on mosaic loungers in the tepidarium, then soak up the heat of the detoxifying bio sauna. After a quick and chilly rub down at the ice fountain, your journey leads you to bubbling foot spas, to soothe your feet in ways you may not have realised you needed!
The 10m hydrotherapy pool is not just a soak - it's a therapeutic experience. Targeted jets above and below the water's surface tackle tension hot spots and aid in the removal of toxins.
Ready for the finale? The large sauna chamber and outdoor Jacuzzi. The latter is sunken into the sunny roof terrace, making it the perfect spot for basking in the sunshine (preferably with a glass of something just as bubbly in-hand).
You may feel relaxed now, but your deep-dive into euphoria continues. After a spell in the cocooning transition room, eight zen-like treatment rooms await. Here therapists offer rituals designed by luxury high-end brand Elemis, to make your 'me-time' experience all the more enjoyable.
Let your beauty shine through with prescriptive facials, or opt for a massage that nourishes both body and mind. There's even a speed spa for those seeking a quick rejuvenation. Then float away to the deep relaxation room for the perfect post-treatment chill.
The Gym & Fitness at Hilton at The Ageas Bowl
Like a side order of wellness with your pampering package? Bring your leggings because spa breaks at eforea, Hilton, at The Ageas Bowl are healthy too, thanks to all the fitness-fostering facilities on offer.
The well-equipped gym is perfect for both beginners and experts alike, and you'll love the friendly, welcoming atmosphere. Whether you're here for a few minutes or a few hours, you can easily create the workout that ticks all the right boxes.
The state-of-the-art Precor equipment offers opportunities to monitor and track your progress, and there are entertainment options to prevent monotony. Treadmills, cross trainers, rowing machines and exercise bikes help you burn off some serious calories. You'll also find free weights, kettlebells and cable machines, along with step boxes and medicine balls so you never have to miss leg day.
And when you're ready to relax afterwards, the 10-metre indoor hydrotherapy pool will be waiting to welcome you.
Restaurants & Food at Hilton at The Ageas Bowl
You've soaked in a sensational spa and savoured a sumptuous treatment. Now it's time to feast upon your favourite dishes, in places where meals and memories are made.
eforea pantry
Thought the pampering was over after your thermal journey and treatment? Not at eforea spa. Called eforea pantry, the spa cafe here offers something truly unique - a self-service buffet groaning with options for lunch and, of course, afternoon tea.
With light and healthy salads for lunch, along with some less light and healthy savoury and sweet treats thrown in for good measure, you'll book a 45 minute slot. Then you're free to fill your plate with freshly baked sausage rolls, goat's cheese straws, mini quiches, along with vegan and gluten-free options
Most (but not all) of our spa packages include eforea pantry access. If yours doesn't, you can always book it as a standalone option.
BEEFY'S
The Hilton at The Ageas Bowl is located at the home of Hampshire cricket, so it's only fitting that their flagship restaurant should be associated with a legend of the game. BEEFY'S is a tribute to Sir Ian Botham, and much like the man himself, it's a real winner.
This is a steakhouse that offers fine dining inspired by locally-sourced ingredients and features a pleasing homage to classic British dishes. From light bites to hearty meals, every mouthful promises to bring something very special.
As you might expect, there are big slabs of meat and rich flavours. Yet there's also elegance on offer here too, like the Botham Wines, hand selected by Sir Ian Botham himself.
Spa Location
Hilton at The Ageas Bowl
Botley Road
Southampton
SO30 3XH
02382 020 900
Get Directions
How to get to the Spa?
By train: The nearest train station is at Hedge End, less than two miles away, for trains on the South Western Railway Portsmouth Solent Line. Alternatively, catch a train to Southampton Airport Parkway station. It's three and a half miles away and is on the Waterloo to Weymouth South Western Railway Main Line.
By bus: Bluestar No. 14 service connects theHilton at The Ageas Bowl with Hedge End train station, Southampton Civic Centre or Southampton City Centre.
By car: The Hilton at The Ageas Bowl is just 1.2 miles from junction 7 of the M27. The postcode for your satnav is SO30 3XH and, when exiting the motorway just follow the signs for the Ageas Bowl.
Parking: Parking is complimentary for both spa day guests and overnight visitors. A code will be provided to you by the spa reception team on departure. On key match days, you'll be directed into the car park.
Reviews
Frequently Asked Questions
Does eforea, Hilton, at The Ageas Bowl serve afternoon tea?
Absolutely! Well, is it really a spa experience if it doesn't include dainty cakes and dinky sandwiches?
Pinkies up, because afternoon tea is served in eforea pantry between 12pm to 5pm. Book your table for your 45 minute slot, then head straight to a buffet counter groaning with sweet and savoury delicacies such as freshly baked sausage rolls, mini quiches, crumbly scones and pretty patisserie. Teas, coffees and soft-drinks are also available as part of the eforea pantry offering.
If you don't have afternoon tea at eforea pantry as part of your package, you could always head to BEEFY'S, the restaurant at the Hilton at The Ageas Bowl. Served from midday until 5pm, it serves a selection of sweet, savouries and scones alongside Hope & Glory Loose Leaf Tea - or you can upgrade to something a bit more bubbly.
Does the eforea, Hilton, at The Ageas Bowl have a swimming pool?
Relax, water babies! While there's no swimming pool at eforea, it doesn't mean you won't get wet. Pack your cossie, because the 10m indoor hydrotherapy pool is warm and inviting, with jets above and below the surface to target tense muscles. The soothing rainforest shower has immersive mood lighting and fresh rainforest scent. Or head outdoors to the spa terrace to bask in the sunshine in the bubbly, outdoor Jacuzzi.
Does the eforea, Hilton, at The Ageas Bowl have accommodation?
It sure does. In fact, many of our spa packages include overnight accommodation at this four-star hotel overlooking the famous cricket ground - so the ball's in your court if you want to 'stump' up for an overnight stay.
Boasting stunning design and incredible views of either the cricket ground, golf course or countryside, guest rooms and suites are spacious with complimentary wifi.
Is eforea, Hilton, at The Ageas Bowl accessible?
The hotel is accessible with dedicated parking spaces and accessible rooms with roll-in showers and grab rails. If you have a disability or any particular care requirements, please seek advice at the time of booking and the spa will be glad to help you get the most out of your day.
What time is check-in and check-out times at eforea, Hilton at The Ageas Bowl?
If you're here on a spa package that includes an overnight stay, check-in to the Hilton is at 3pm, and check-out is at 11am. For spa morning, afternoon and day packages at eforea, arrival and departure times vary, so please check your booking confirmation.
What is there to do near to eforea, Hilton, at The Ageas Bowl?
Sports lovers can cheer on Southampton FC, because the football ground is just four miles away. Art lovers can mooch around the galleries of Southampton City Art Centre, just five miles away. But if you're a fan of culture (or you love the film) a trip to the Titanic exhibition at the SeaCity Museum is a must. Just five miles away from eforea, it shows how the tragic sinking affected the city and features an interactive model of the ill-fated ship herself.
What should I pack for my spa package at eforea, Hilton at The Ageas Bowl?
Very little as the spa provides the robe, towel and slippers. It might be a good idea to bring more than one swimming costume so that you can stay warm and dry when using the spa transition lounge and deep relaxation room.
Is eforea, Hilton, at The Ageas Bowl family friendly?
While the eforea spa is only available to those aged 16 or older, the Hilton at The Ageas Bowl is family-friendly. Picky eaters are well catered for at BEEFY'S, where the kids' menu includes fish and chips and pizza (among others). They'll get a good night's sleep in family-friendly rooms, too. In fact, children up to 18 years old stay free (with existing bedding) when sharing a room with a paying adult on a room-only rate. Children aged five and under can enjoy a complimentary breakfast from the buffet.
Is eforea, Hilton, at The Ageas Bowl pet friendly?
While no dogs are allowed at the spa, of course, the Hilton at The Ageas Bowl is pet friendly. It's chargeable so they'll need to bring their paw-ket money, but they'll supply a bed, water bowl, treats and a toy, so your furry friend can enjoy the hotel as much as you will.
Does the eforea, Hilton, at The Ageas Bowl have a golf course?
Yes it does. Called Boundary Lakes, The Ageas Bowl's 18-hole parkland course has USGA standard greens along with a pro shop, custom-fitting studio, practice pod and changing rooms, along with a bar and clubhouse. Tee times are available for visitors, so you can just pay and play.