Alton Towers Spa
Alton Towers , Stoke-on-Trent, ST10 4DB
From £69.00 per person
About
While you might be familiar with the popular family theme park, did you know that Alton Towers is also home to a fabulous spa?
Alton Towers Spa offers the ideal tranquil escape from the excitement of the park. But you don't have to be a guest of the park to unwind in the spa's Aqua Relaxation Rooms and enjoy indulgent treatments in one of the seven luxurious treatment rooms. Our spa day packages offer all guests the chance to enjoy the delights of Alton Towers Spa, which is within the superb Alton Towers Hotel.
If all the spa relaxation and pampering make you a little peckish or in need of some liquid refreshment, the hotel also has some great onsite catering options. For example, the brasserie-style Secret Garden Restaurant serves up traditional British and international dishes, while you can enjoy a leisurely alcoholic or non-alcoholic drink at the informal Dragon Bar.
Conveniently located between Derby and Stoke-on-Trent and close to the glorious Peak District National Park, Alton Towers Spa is a great option for an anytime spa day or as part of a longer trip to Staffordshire and the surrounding area.
Popular Facilities
Swimming pool
Laconium sauna
Edwardian sauna
Eucalyptus steam room
Aqua relaxation rooms
Multi sensory shower
Effervescent footbaths
Tepidarium
Outdoor sauna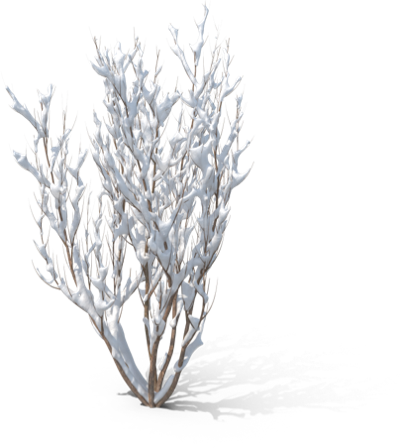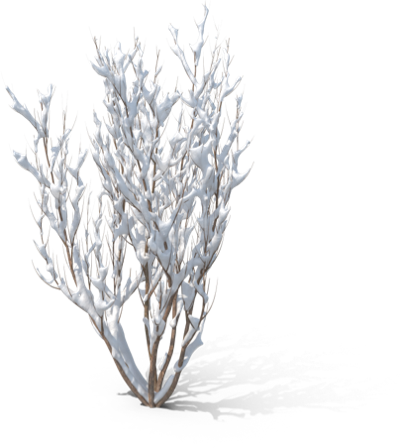 Gift Vouchers
Buy a monetary spa voucher to suit your budget
Get in touch
Contact us for bookings and advice
Prices from £NaN per package
Details
| | |
| --- | --- |
| Towel and robes provided | Yes - Slippers can be purchased £1 per pair |
| Length of pool | 13m |
| No. of treatment rooms | 7 |
| Dual treatment rooms | Yes |
| Max no. in group | 49 |
| Lockers available | Yes |
| Product house | Decléor, CND and Fake Bake |
| Dress for lunch | No |
| Car parking | Complimentary |
| Minimum age | 16 |
Facilities
Swimming pool
Laconium sauna
Edwardian sauna
Eucalyptus steam room
Aqua relaxation rooms
Multi sensory shower
Effervescent footbaths
Tepidarium
Outdoor sauna
The Spa & Wellness at Alton Towers Spa
Escape from the high-octane fun of the theme park into a blissful oasis of tranquillity. Nestled inside the Alton Towers Hotel, the spa's Aqua Relaxation Rooms provide a unique mix of watery and thermal environments to stimulate and revive you.
Cocooned in the comfort of your snuggly robe, why not start your visit with a sip of herbal teas? Once hydrated, it's time for your journey to begin.
First stop, the pool, whirlpool and Jacuzzi. Do some leisurely lengths as you take in your luxurious surroundings. Be lightly pummelled in the Jacuzzi or simply bubble in the whirlpool. Give tired tootsies an instant lift in the effervescent footbaths, where underwater jets massage the feet to relieve the pressure.
Enjoy the gentle heat of the Laconium sauna. With Roman origins, the temperature rise is obtained by warming the floor, the walls and the benches to stimulate the circulation. Cool off in the multi-sensory shower with its tropical storm raindrops and a refreshingly cool, tingly mist.
The Edwardian sauna features a dry heat to boost your circulation, while the eucalyptus steam room soothes aching muscles while encouraging you to breathe deeply. Or hit the tepidarium - a sensory room with dimmed lighting and ceramic heated couches designed for total relaxation.
With Decléor and signature body therapies, your treatment depends on the spa package you choose but they're all wonderfully soothing. You could try the mud rasul, an aromatherapy full-body massage, or a prescriptive facial tailored to your skin type. Our package inclusions do vary, so please check the details before booking to make sure you're aware of what you can expect on your spa day.
The Gym & Fitness at Alton Towers Spa
You don't need to ride Oblivion to get your heart rate up at Alton Towers. The spa's luxurious 13-metre indoor pool makes a great location for an intensive swimming session. Practise your backstroke or crawl then, once your exertions are at an end, head to the hot tub, sauna or steam room for the ultimate warm-down.
Gym fanatic? A 15-minute drive takes you to Ashbourne Leisure Centre which has a well-equipped fitness suite and a timetable of group exercise classes from circuits to aqua.
The area around the hotel is perfect for long walks that are suitable for all ages and all levels of fitness. If you're feeling more energetic, how about donning the workout clothes for a jogging or cycling experience?
Restaurants & Food at Alton Towers Spa
Love feasting as much as you love spa-ing? You're in luck. There's something at Alton Towers Resort to indulge your taste buds. Here's just a selection of what's on offer, or head to the hotel's Atrium bar for drinks and nibbles. Bon appetit!
Flambo's Jambo
If all that pampering has worked up an appetite, go for the all-you-can-eat Caribbean buffet at Flambo's Jambo.
Rollercoaster Restaurant
Thought you'd seen everything? How about a restaurant where the food is dropped to your table via a tornado spiral after hurtling down a vast roller coaster track overhead?
Secret Garden restaurant
This brasserie restaurant is situated on the ground floor of the Alton Towers Hotel so you don't have to move far after your spa day! It serves a delectable hearty mix of British and international dishes that will leave you feeling refuelled.
Crooked Spoon
Breakfast and dinner are served in this quirky restaurant with a delicious yet unusual menu (popcorn halloumi, anyone?) on offer.
How to get to the Spa?
By train: The nearest train station is in Uttoxeter, which is a 20-minute taxi ride or 30-minute bus ride from the spa. Stoke-on-Trent train station is also close by - just 25-minutes taxi ride away from the resort.
By bus: The X41 runs between Stafford, Uttoxeter and Alton Towers, while the 32x operates between Hanley, Cheadle and Alton Towers. Or try the X52 service which runs between Nottingham, Derby and the Alton Towers Resort.
By car: Alton Towers Resort is located between the M1 and the M6 and is well signposted from both motorways. Use the postcode ST10 4DB for your satnav.
Parking: Car parking is complimentary for guests.
Reviews
Frequently Asked Questions
Does Alton Towers Spa do afternoon tea?
No, Alton Towers Spa does not serve afternoon tea. However they do serve complimentary herbal teas throughout your escape. Elsewhere in the Alton Towers Hotel you can visit The Secret Garden restaurant for desserts such as sticky toffee pudding, a banana sharing sundae or a vegan cheesecake.
Does Alton Towers Spa have a swimming pool?
Yes, there is a 13m swimming pool in the Aqua Relaxation Rooms, alongside a Laconium Roman sauna, Edwardian sauna and Jacuzzi as well as a steam room and tepidarium.
Does Alton Towers Spa have accommodation?
Yes it does. You'll find Alton Towers Spa on the first floor of the Alton Towers Hotel, with a theme based on an explorer called Sir Algenon, but that's not the only fun place to rest your head for the night.
There are two other unique hotels (Splash Landings and the CBeebies Land Hotel) plus an Enchanted Village full of lodges and luxurious tree houses set in over 500 acres of beautiful Staffordshire countryside. Or take the minimalist glamping option of Stargazing Pods.
What are the check-in and check-out times at Alton Towers Spa?
For spa days, arrival times are generally 10am, but do check your booking confirmation. For Alton Towers Hotel, check-in time is 3pm and check-out time is 11am.
Is Alton Towers Spa accessible?
Yes it is. The swimming pool has a manual hoist and a wet-side chair, there are ramps and Blue Badge parking.
Where is Alton Towers Spa located?
You'll find the spa on the first floor of the Alton Towers Hotel.
What do I need to pack for Alton Towers Spa?
Robes and towels are provided, but you'll need swimwear for the Aqua Relaxation Rooms. Flip flops are a great idea, but you can buy spa-branded pairs from reception if you forget. Shampoo, conditioner, body wash, body lotion and hair dryers are all available in the changing rooms.
Is Alton Towers Spa family-friendly?
While the Alton Towers Hotel is as fabulously family-friendly as you'd expect for a theme park hotel, its spa provides a blissful, adults-only escape from the action outside. As such, the minimum age to use the spa facilities is 16 years old.
Is Alton Towers Spa pet-friendly?
Sorry, no dogs are allowed at Alton Towers Spa or at the Alton Towers Hotel, with the exception of assistance dogs.
Does Alton Towers Spa have a golf course?
Well, it may not be for serious pros but Alton Towers Resort does have a super fun crazy golf course. Called Extraordinary Golf, you can putt your way around two nine-hole golf courses featuring mini versions of the theme park's best-loved rides and attractions. As it's part of the resort rather than the theme park, you don't need a theme park ticket to play, either.