Ragdale Hall Spa
Ragdale Village, Melton Mowbray, LE14 3PB
From £78.00 per person
About
Whirlpools, aromatherapy rooms, saunas, infinity pools… If you like your spas to come with every indulgent feature you can dream of (and then some), a trip to award-winning Best Destination Ragdale Hall Spa is a must. One of our most prestigious properties, this magnificent hotel and spa is the whole pampering package - no wonder it has a mantlepiece groaning with awards.
Nestled in 13 acres of idyllic Leicestershire countryside near Melton Mowbray, this red-brick Georgian country house estate has everything you need for a truly special spa day - or longer, if you're lucky. With no fewer than 12 different heat and water experiences and six incredible swimming pools, where else would you find a candle-lit pool, thought zone, colourflow cave, volcanic-salt bath or a rose-scented sauna?
If you think the name sounds familiar, you'd be right. One of the UK's original spa retreats, Ragdale Hall Spa's been welcoming guests for half a century. Back in 1973, the former hunting lodge was bought by slimming guru Audrey Eyton, creator of the F-Plan Diet. She called it 'Ragdale Hall Health Farm' and clients 'enjoyed' a 500 calorie-a-day menu alongside fitness regimes and treatments.
Thankfully, it's not just the decor that's changed since then. These days, Ragdale Hall Spa's ethos is all about wellness, not weightloss - and on finding ever-more innovative ways to make you feel good.
While still retaining all the charm of its period architecture, the venue now boasts every modern luxury under the sun. There's a sumptuous dining room, state-of-the art fitness studio and gym, luxurious bedrooms, a cocktail bar, as well as the pièce de résistance - a stunning rooftop infinity pool that made its debut in 2018.
Your stay at Ragdale Hall Spa can be just as active or as chilled out as you wish. Take part in fun fitness classes, head to a talk or workshop, play tennis or hire a mountain bike to explore the area. Or just kick back and relax as you soak up the thermal experiences, savour the fine dining and sample a treatment or two - there are 130 therapists here, and their sole purpose is to ensure you leave feeling serene.
Located a few miles from the market town of Melton Mowbray, Leicester and Nottingham are both nearby so you can combine your time here with some sightseeing. Leicester's imposing Cathedral and National Space Centre are well worth a look, or go for some retail therapy among Nottingham's independent and high street stores.
But why leave the comfort of Ragdale Hall Spa? With its boutiques, and beauty salons, relaxation rooms and cafes, it's like a mini town in its own right - only one where it's perfectly acceptable to drift around in your soft, fluffy robe all day.
Beyond the incredible facilities, Ragdale Hall Spa offers 93 well-appointed guest rooms, and plenty of sumptuous spaces to enjoy breakfast, lunch, or a delicious evening meal. There's even the Twilight cocktail bar for a nightcap to round off your blissful day.
Striking the perfect balance between healthy and indulgent, a stay at Ragdale Hall Spa isn't about self-denial. It's the most nurturing, pampering me-time you'll ever experience. Warning - you may never want to leave.
Popular Facilities
Main pool with whirlpool, cascade and massage jets
Exercise pool with aquagym equipment and a daily programme of water exercise sessions
Outdoor pool (summer months only)
Rooftop infinity pool
Candle pool
Indoor/outdoor waterfall pool
Thermal spa
Sauna
Steam room
Sanarium
Relaxation rooms
Heart + Soul Fitness area with gym, bespoke training and classes
Mountain bikes
Tennis courts
Pitch and putt
Giant Jenga
Boules and croquet
Daytime and evening talks
Demonstrations and workshops
Dining room
Verandah Bar
Twilight Bar
Boutique and gift shop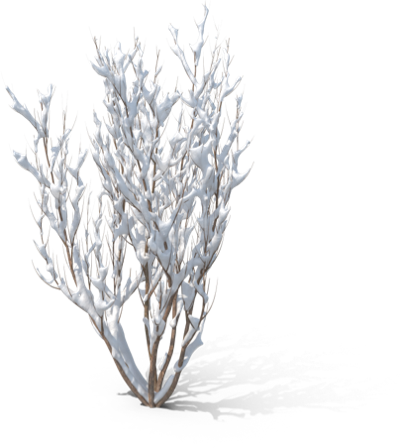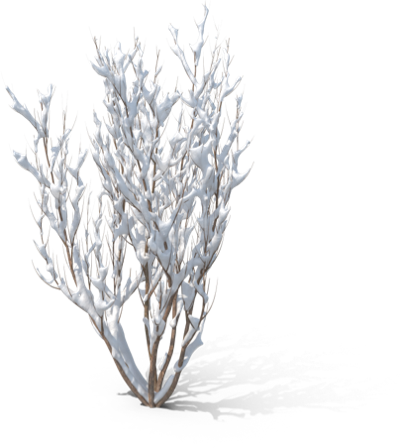 Gift Vouchers
Buy a monetary spa voucher to suit your budget
Get in touch
Contact us for bookings and advice
Prices from £NaN per package
Details
| | |
| --- | --- |
| Towel and robes provided | Yes |
| Length of pool | 25m |
| No. of treatment rooms | 54 |
| Max no. in group | 20 |
| Lockers available | Yes |
| Product house | Elemis, Clarins and OPI |
| Dress for lunch | No |
| Minimum age | 16 |
| Local attractions | Melton Carnegie Museum, Melton Country Park, Twin Lakes Park, Leicester Cathedral & John Taylor Bellfoundry Museum |
| No. of bedrooms | 93 |
| Check-in time | 14:00 - 16:00 dependent on room type booked |
| Use facilities before check in time | No |
| Dress code | Casual |
| Hotel Accessible access | Yes |
| Car parking | Complimentary |
Facilities
Main pool with whirlpool, cascade and massage jets
Exercise pool with aquagym equipment and a daily programme of water exercise sessions
Outdoor pool (summer months only)
Rooftop infinity pool
Candle pool
Indoor/outdoor waterfall pool
Thermal spa
Sauna
Steam room
Sanarium
Relaxation rooms
Heart + Soul Fitness area with gym, bespoke training and classes
Mountain bikes
Tennis courts
Pitch and putt
Giant Jenga
Boules and croquet
Daytime and evening talks
Demonstrations and workshops
Dining room
Verandah Bar
Twilight Bar
Boutique and gift shop
The Spa & Wellness at Ragdale Hall Spa
Sauna? Check. Steam room? Check. Spa pool? Check. If you think you've seen one spa, seen them all, you clearly haven't stepped a slipper-clad foot inside the sequestered space that is Ragdale Hall Spa. Crammed with unique features and playful touches you won't find anywhere else in the world, this isn't just a spa. It's an adult-only playground designed exclusively for escapism.
With your welcome drink in hand, you'll be guided to your lockers and where your soft robe awaits you. Take time to decompress and breathe in the scented air before you start to explore.
Feel warm to your core at Ragdale Hall Spa's innovative thermal paradise. Designed to stimulate all your senses, there are 12 luxurious heat and water experiences to try. Tiptoe past natural materials including rocks, stone and lush planting - there's even a wishing stream - before your journey begins.
Feel your shoulders drop at the heated thought zone, with sounds and colours to inspire you. The scented room taps into the soul-soothing power of aromatherapy, while the rose sauna offers an elegantly perfumed heat experience with views of the indoor/outdoor waterfall pool beyond.
Take a deep breath in the velvety darkness of the volcanic salt bath, or try the multisensory experience that is the colourflow cave. Experience showers are there to make you feel like you're caught in a tropical storm - in a good way! But the best room in the house? The candle pool - a mosaic cavern lit by flickering flames.
Pad up the stairs to the rooftop infinity pool to take in the view. Heated to a toasty 35°C, this open air experience offers beds to recline on while you're gently pummelled with massage jets. And, with a carefully curated treatment menu filled with chakra-balancing and body-beautifying rituals, this is an uplifting pampering experience like no other.
The Gym & Fitness at Ragdale Hall Spa
Leave feeling the best version of yourself with all the fitness-fostering activities on offer at Ragdale Hall Spa. Its Heart + Soul Fitness centre is a true wellness haven, featuring a sleek and stylish gym, along with two studios dedicated to strengthening, stretching and challenging you from top to toe.
Inclusive and friendly, there are so many classes on offer here (up to 20 per day) that they're split into different categories, such as cardio, strength, dance and mindful. Work up a sweat in the Heart studio, find balance in the Soul studio, or try small group training to take big leaps forward in your motivation, under the careful eye of an experienced personal trainer.
Prefer your workouts of the watery kind? Head to the exercise pool for aqua aerobics taken to the next level. Unique classes such as HIIT the Water, Cardio Waves, Yoga H20, Pilates H2O and Aqua Circuit provide a low-impact routine that's so much fun, you'll forget you're out of breath!
Working out in the fresh air is also firmly encouraged here. Stroll, power walk or jog around the many walking trails in the beautiful grounds. Reconnect with friends over croquet, pitch and putt, or tennis - racquets and balls are available for free hire from the Heart + Soul Studio.
You can also pick up a map, mountain bike and helmet from reception so you can explore the spa's beautiful location on two-wheels - you might want to change out of your robe for this one.
Restaurants & Food at Ragdale Hall Spa
Forget the 500-calorie menu choices from the spa's health farm days of 1973. Today you'll find menus that are healthy but indulgent, carefully crafted by top chefs to nourish you to your core.
The approach here is all about balance, with a little bit of luxury thrown in. In fact if you were hoping to lose a few pounds, you'll need to bring your willpower - this is no detox retreat where you're surviving off lettuce leaves and juices!
You'll start your day like a true VIP with a continental breakfast in bed, ordered the day before and brought to your room. Pick from a vast menu that includes cereal, fruit, pastries and hot and cold options such as American-style pancakes with raspberry compote or smoked salmon and rye bread with crème fraiche.
Depending on your package, you'll eat a three-course lunch or dinner in the main dining room. For any meals not included in your package head to the Verandah Bar, for light, bistro-style comfort food, try the Garden Room for wonderful views, while outside terraces are ideal for eating and drinking al fresco.
Wherever you eat, the food you eat will be locally sourced, expertly crafted and served with a smile. And after your meal, escape to the Twilight Bar to round off your day with a cocktail or three. And the best thing? You can do it all in your robe, if you choose.
How to get to the Spa?
By train: The nearest station to Ragdale Hall Spa is in Loughborough, which is a 15-minute taxi ride away. Alternatively, there are stations at Leicester and Melton Mowbray.
By bus: You can get a bus between Leicester and Melton Mowbray but the bus stop is still some distance away. Best to get a train and taxi.
By car: Ragdale Hall Spa is easily accessed by car. From the North, take the M1 and leave at junction 24 - it's about 17 miles from here. From the South, take the M1 and exit at junction 21a - the spa is 15 miles from here. The postcode for your sat nav is LE14 3PB.
Parking: Ragdale Hall Spa has a private car park with CCTV and barriers installed. There are two 7kw chargers in the main car park which are available for a nominal fee.
Reviews
Frequently Asked Questions
Does Ragdale Hall Spa serve afternoon tea?
It does. And is there a better way to end a day of Ragdale Hall Spa pampering, than with a decadent afternoon tea served in the light-filled Verandah Bar? We don't think so. Make your stay even sweeter with three decadent tiers crammed with dainty sandwiches, sweet treats and plenty of crumbly scones with jam and clotted cream.
Served daily from 2.30pm to 5.30pm, afternoon tea here is reserved exclusively for Ragdale Hall Spa guests. It comes with tea and coffee, a glass of pink sparkling wine or a flute of Grand Cru Hostomme Champagne, ideal for those occasions when only the best will do.
Does Ragdale Spa have a swimming pool?
It has six, so you can pick one that suits your mood. For laps, head to the main pool. Some 25m in length and heated to 30.5°C, there's also a whirlpool, cascade and massage jets for your post-swim recovery.
The exercise pool was built for aqua fitness. And if you love that kind of class already, you'll enjoy it even more at Ragdale Hall Spa. Crammed with equipment, lighting pulsates to the beat of the music to up the excitement factor.
There are two pools designed just for relaxing. Reviewers rave about the cavernous candle pool, with its toasty water and twinkly lights perfect for relaxation. Alternatively, you can immerse yourself in the inside/outside waterfall pool, which is like bathing in a steamy lagoon.
In the summer you can pull up a lounger and catch some rays beside Ragdale Hall Spa's chic outdoor pool. But the jewel in the spa's crown has to be the stunning rooftop infinity pool. Recline in the 35°C waters and let the massage jets gently pummel you while admiring breath-taking views over rolling Leicestershire countryside. Heaven!
Does Ragdale Hall Spa have accommodation?
It does. Beyond the wonderful spa facilities, Ragdale Hall Spa offers 93 comfortable and well-appointed guest rooms in seven categories: Suites, Lodge rooms, Luxury Plus, Luxury, Classic Plus, Classic and Simple.
All rooms are en suite and include complimentary toiletries, a TV, hairdryer and tea and coffee, so how do you choose between them? It all depends on what you're looking for in your spa break.
Want a room with a view? Go for a Luxury room. All boast either a lovely garden or views over the countryside. Luxury Plus rooms are the largest of the Luxury rooms with beautiful interiors, too. Suites have a separate lounge space - one has a terrace and one has a balcony, while Lodge rooms are a short walk from the main hall, but have their own garden.
Coming as a group? All room categories, except for Classic and Simple, have a triple option, so no one is left on their own.
What are the check-in and check-out times for overnight stays?
Here on a spa stay? You'll be given an arrival time when you book, usually between 3pm and 4pm. It's best to keep to the time specified in your booking confirmation to make sure you're registered and settled in before any of your treatments.
You have to vacate your room by 10.30am, but the time you actually need to depart varies with the package you're booking. For example, the Overnight Reviver Break lets you leave at 6pm, while other packages include lunch and allow you to leave at 2pm. Check your booking to see which time is right for you.
Is Ragdale Hall Spa accessible?
It is. Ragdale Hall Spa is proud to be an inclusive venue, where all guests can unwind in welcoming surroundings. Although housed in a building that's over 300 years old, it has gone the extra mile when it comes to accessibility, insuring lifts, ramps and accessible toilets at every turn, along with adapted rooms which are suitable for guests with disabilities.
At the spa, most heat experience rooms are accessible by wheelchair, or there's space to leave wheelchair immediately outside them. There are handrails and shallow steps into the pools, while a hoist is available for use on request. You'll also find a disabled lift to the rooftop pool and lounge facility.
Where is Ragdale Hall Spa located?
You'll find it in the tiny village of Ragdale, in the heart of the Midlands, deep in the Leicestershire countryside. Because of its central UK location it makes a handy (and incredibly luxurious) place for friends and family to get together.
It's pretty much equidistant from the market towns of Loughborough and Melton Mowbray, both crammed with things to see and do.
For nature lovers, scenic Leicestershire never disappoints, with walks, hikes and cycles of all lengths around the beautiful local countryside.
What should I pack for Ragdale Hall Spa?
Very little! No need to get your extra large suitcase down from the loft because the dress code at Ragdale Hall Spa is as relaxed as it gets. Most guests choose to waft around in their robes or activewear for the majority of their stay.
When you're having a treatment you'll need dry swimwear (or just your underwear) to wear under your robe, so it might be a good idea to pack more than one swimming costume if you're a water baby. Some treatments, for example Thai massage or Shiatsu, call for loose, comfortable clothing.
The one thing Ragdale Hall Spa insists upon for hygiene reasons is that you wear something on your feet at all times (except for in the spa or pools, of course!). Flip flops are provided with all spa breaks, but not for spa days. Mules are for sale in the shop, so just bring your swimwear, trainers and workout gear for classes and something nice if you do wish to get dressed up for dinner - but even that's optional!
Other than that, it's a great idea to bring a reusable water bottle too make sure you're hydrated and any little extras to enjoy while you're lounging, like a good book or a magazine.
What time does the spa open at Ragdale Hall Spa?
Whether you're an early bird or a night owl, you'll find times to suit you at Ragdale Hall Spa. The main pool, exercise pool and changing facilities are open from 7.30am to 10pm, so there's bound to be time for you to get your laps in. The rooftop pool and lounge are open from 8am until 10pm and the thermal spa is open from 9am until 10pm. The outdoor pool is only open in daylight hours during the summer months.
Is there a dress code at Ragdale Hall Spa?
Yes there is - whatever you're most comfortable in!! Robes can be worn literally everywhere, including in the dining room or Verandah bar - they only ask that you've got something on your feet and that you're not wearing a wet swimming cossie underneath your robe.
What do spa packages include at Ragdale Hall Spa?
All spa breaks and days include unlimited use of the six swimming pools, the thermal spa and the fitness facilities and classes. All packages include at least one meal, a robe to wear and as many towels as you could possibly use!
How much does a spa day at Ragdale Hall Spa cost?
We offer a wonderful selection of spa days and overnight spa breaks at Ragdale Hall Spa, with prices starting at around £78. See above for the full range of packages and latest pricing.
What time is food served at Ragdale Hall Spa?
Ragdale Hall Spa might have once been a health farm famed for its low calorie options, but now you can go as indulgent or as healthy as you wish. Let's just say, you won't go hungry here!
Breakfast is served in rooms between 7.30am and 7.45am or 8am and 8.30am. Too early for you? A later option is served in the Verandah Bar between 9am and 9.30am. Lunch is served between 11.30am and 1.45pm, while dinner is served between 6pm and 8.15pm.
Is Ragdale Hall Spa family friendly?
No, it's blissfully adult-only. The minimum guest age is 16, and you're not allowed to bring young children with you when you arrive or depart.
Is Ragdale Hall Spa dog-friendly?
Sorry, no pets of any kind can visit Ragdale Hall Spa.
Does Ragdale Hall Spa have a golf course?
Ragdale Hall Spa has its own pitch and putt course. But if you're looking for something a little bigger, you'll need to get in the car. Just a ten-minute drive takes you to the achingly pretty Beedles Lake Golf Club. Nestled in the Wreake Valley, the River Wreake meanders through a number of the holes making for a fun challenge that's suitable for all abilities.