Matfen Hall Country Hotel, Spa and Golf Estate
Matfen, Newcastle upon Tyne, NE20 0RH
From £90.00 per person
About
A magnificent Northumberland estate with historical landmarks on its doorstep. Gourmet delights served in a jaw-dropping Great Hall. A harmonious spa with memorable thermal experiences to savour. If you like the finer things in life, then why not escape to the country at Matfen Hall? This five-star hotel and wellness spa has been designed with one ethos firmly in mind: to make you feel special.
Days and stays of sheer indulgence await you here. With a history stretching back to the 17th century, this Gothic mansion situated close to Hadrian's Wall is the jewel in Northumberland's crown.
But while it has always been spectacular, a recent £20m refurbishment later has elevated Matfen Hall into something truly extraordinary. The hotel's makeover blends the old hall seamlessly with newer additions, to provide modern-day comfort whilst still retaining the character of the building.
And then there's Matfen Hall's luxurious spa. Arrive frazzled, leave refreshed at The Retreat, a place that exceeds all your wildest spa expectations. Breathe in the scented air and enjoy every minute in this palace of pampering with its light-flooded swimming pool, thermal suite and five blissful treatment rooms.
Just 30 minutes from the buzzing retail and nightlife hub that is Newcastle Upon Tyne, the hotel's countryside location feels a world away from the hustle and bustle. Hadrian's Wall is just two miles away, but you're also in pole position to explore Northumberlands stunning coastlines, captivating castles, and charming countryside.
But when you're tired of shopping and sightseeing, know that The Retreat at Matfen Hall awaits you. Put your robe on, and your worries down. Then, with your welcome drink in hand, let the tension drift away at this truly memorable spa destination.
Popular Facilities
Swimming pool
Jacuzzi
Aromatherapy room
Sauna
Steam room
Ice cold bucket shower
Monsoon shower
Ice fountain
Relaxation room
Fitness area
The Retreat Lounge
27-hole championship golf course
10-bay driving range
Cloisters Restaurant and Bar
Emerald Restaurant
1832 Bar
Needham Restaurant
The Keepers Clubhouse
The Orangery Tea Lounge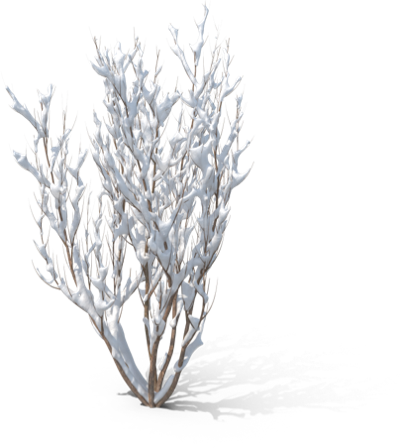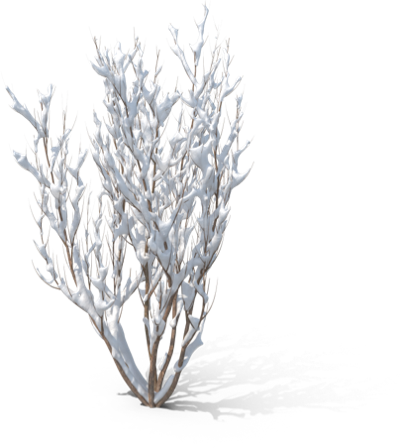 Gift Vouchers
Buy a monetary spa voucher to suit your budget
Get in touch
Contact us for bookings and advice
Prices from £NaN per package
Details
| | |
| --- | --- |
| Towel and robes provided | Yes |
| Length of pool | 15m |
| No. of treatment rooms | 5 |
| Dual treatment rooms | Yes |
| Max no. in group | 6 |
| Lockers available | Yes, digital code entry |
| Product house | Natura Bissé and Germaine de Capuccini |
| Spa Accessible access | Yes |
| Spa opening times | 7am - 1pm |
| Dress for lunch | Yes, however not in the Spa |
| Minimum age | 16 |
| Local attractions | Cragside House and Gardens, Bamburgh Castle, Vindolanda, Alnwick Castle, Paxton House, Wallington Hal, The Northumberland Coast Area of Outstanding Natural Beauty, Kielder Observatory and Hexham Abbey |
| No. of bedrooms | 65 |
| Accessible rooms | 3 |
| Hotel Accessible access | Yes |
| Check-in time | 15:00 |
| Use facilities before check in time | Yes |
| Car parking | Complimentary |
| Electric car charging point | Yes |
| Pets welcome | Yes, £75 per dog, per night |
Facilities
Swimming pool
Jacuzzi
Aromatherapy room
Sauna
Steam room
Ice cold bucket shower
Monsoon shower
Ice fountain
Relaxation room
Fitness area
The Retreat Lounge
27-hole championship golf course
10-bay driving range
Cloisters Restaurant and Bar
Emerald Restaurant
1832 Bar
Needham Restaurant
The Keepers Clubhouse
The Orangery Tea Lounge
The Spa & Wellness at Matfen Hall Country Hotel, Spa and Golf Estate
Take time to discover a whole new you at The Retreat, the sumptuously serene spa that focuses solely on your wellbeing. This is more than just an escape from the hustle and bustle - it's self-care at its most luxurious.
With the emphasis firmly on you, you'll go on a journey that harmonises your mind, body and spirit. And the first step on your journey is at the incredible indoor pool. With a pavilion-style glass roof, you can float like a star-fish in the warm, tranquil waters while gazing up at the skies overhead.
Revel in the bubbling Jacuzzi while water jets cocoon you in a warm oasis of bliss, before going on a thermal journey. Flit between the aromatherapy room, steam room and sauna, then cool off with an ice cold bucket shower to invigorate body and mind.
And just when you thought you couldn't get anymore relaxed, it's time to dive deeper into bliss with a ritual in one of the five tranquil treatment rooms. There's a whole encyclopaedia of face and body treats to choose from, from a Pollution Defence Face Therapy to a Baobab Tranquil Scalp Massage.
Not sure which to choose? Therapists will work with you to establish your wellbeing priorities, and then prescribe a programme of rituals from Germaine de Capuccini and Natura Bissé, that put you at the centre of indulgence and sensation.
The Gym & Fitness at Matfen Hall Country Hotel, Spa and Golf Estate
Make sure you bring your trainers, because The Retreat's state-of-the-art Technogym equipment has everything you need to break a sweat in style. Don't know your bench press from your dumbbell? Booking a personal training session will help you kick-start your new, healthy lifestyle.
Not a gym bunny? Don't sweat it. There are plenty of ways to get active in the fresh air here. The hotel has several walking tours designed to give you an insight into the history of the magnificent estate. But best of all has to be the guided tour of the hotel's formal Dutch garden, Le Jardin Hollandaise. Led by a professional team of gardeners, they'll talk you through all the enchanting features of this secret walled garden set amid the beautiful Northumberland countryside.
Like to cover more ground? Bikes can be hired from reception for those who prefer to do their exploring by two-wheels. Or try your hand at the sport of kings. Perfect your swing at the 10-bay driving range, play a round on one of the three golf courses or book a golf lesson from a PGA professional.
Restaurants & Food at Matfen Hall Country Hotel, Spa and Golf Estate
The hardest part of any visit to Matfen Hall Hotel? Deciding which one of its superb eating and drinking options you're going to savour during your stay. Newly refurbished and with a brand new restaurant added into an already delectable mix, no expense has been spared in service or style. Wherever you choose to dine, you know you're in for a gourmet treat.
Here on a spa package that includes afternoon tea or a three-course lunch? You'll eat at The Retreat in the comfort of your snuggly robe. But with so much on offer, you may just decide to de-robe, glam up and linger long into the evening, too. Just remember to book your chosen restaurant in advance!
Cloisters Restaurant and Bar
From bountiful breakfasts and luxurious lunches to delectable steak and seafood dining, this all-day eating space lets you marvel at the view while you eat. Enjoy the stunning architecture of the courtyard, while the brand new mezzanine area provides an unparalleled look at the Great Hall's magnificent stained-glass window.
Emerald Restaurant
While trips to spas may be all about swanning around in your robe, a trip to the Emerald Restaurant is worth getting dressed up for. Fine dining at its most grand, you'll love the intricately decorated ceiling, magnificent views across the parkland and imaginative, seasonal fare.
The Orangery
Matfen Hall Hotel has elevated afternoon tea into an art form. So much so, they have an entire bright and airy space dedicated to the treat. Expect savoury delights and cute cakes made by in-house pâtissiers, accompanied by something warm and aromatic or cold and grapey.
Needham
Overlooking the Hall's famous Dutch garden, Matfen's decadent bar has soft, velvety booth seating, an open fire and a grand oak bar. Settle in for the night and enjoy a bite to eat or a post-spa G and T while you soak up the grandeur.
1832
Time for a signature cocktail or a glass of something blonde and bubbly before your fine dining experience in the Emerald Restaurant? Head to this stylish bar at the heart of Matfen Hall.
Keepers
For something more informal but equally inviting, try the clubhouse at Matfen Hall Hotel's golf course. With picturesque views over the greens, this purpose-built lodge and patio serves delicious breakfast rolls and fantastic gastro-pub style food, alongside daily specials.
Spa Location
Matfen Hall Country Hotel, Spa and Golf Estate
Matfen Hall Country Hotel, Spa and Golf Estate
Matfen
Newcastle upon Tyne
NE20 0RH
01661 886 500
Get Directions
How to get to the Spa?
By train: It takes two and half hours to get from King's Cross to Newcastle Central Station on the East Coast line. Matfen Hall Hotel is a 30-minute taxi ride from here. Or for those who prefer to travel in style, the hotel's dedicated concierge team can provide an exclusive private chauffeur service for both your arrival and departure, with Champagne available on request.
By bus: The number 74 bus towards Hexham from Eldon Square in Newcastle takes about an hour. The hotel is a seven-minute walk from the Black Bull stop.
By car: Exit the A69 at Heddon on the Wall. Take the B6318, just before the Three Tuns public house, heading west towards Chollerford. Continue on the B6318 for seven miles; the turning to Matfen is on the right. The postcode for your satnav is NE20 0RH.
Parking: Parking is free and plentiful with no need for a reservation. There are two Type 2 charging points.
Reviews
Frequently Asked Questions
Does The Retreat at Matfen Hall Hotel do afternoon tea?
Pinkie fingers at the ready, because afternoon tea at Matfen Hall Hotel is the best thing since sliced bread. Served in The Retreat Lounge when taken as part of your spa package, you'll snaffle a selection of dinky pastries and decadent desserts made by the hotel's professional pastry chef, Richard Winfield. Expect an ever-changing menu packed with old favourites, as well as a few delightful twists on the traditional.
If afternoon tea is not included in your spa package you can always book it separately. And it would almost be rude not to, seeing as Matfen Hall Hotel has an entire space totally devoted to the art. With a light and bright atmosphere, everything stops for tea in the Orangery. Overlooking Matfen Hall's vast parkland. It makes the perfect backdrop as you sip your Newby Tea, Café Du Monde Coffee or a glass of Laurent-Perrier Champagne.
Is there a swimming pool at The Retreat at Matfen Hall Hotel?
There is, and it's a beauty. Atmospherically lit by night, sunlight-flooded by day, a dip in its 15m of warm, tranquil waters is the perfect way for tired minds and bodies to be rejuvenated. Water meets the sky thanks to the expansive, pavilion-style glass roof, helping you achieve a state of total calm as you float, dip or perfect your front crawl. Or just lounge alongside it and gaze up at the clouds overhead as you unwind.
Is there accommodation at The Retreat at Matfen Hall Hotel?
Tempted to turn a spa day into a spa stay? You're in luck. Matfen Hall Hotel has 65 beautifully bespoke bedrooms, in room categories ranging from Classic up to the Luxury Suites. Carefully designed and tastefully decorated to reflect the hotel's elegance, each one lets you enjoy life's little luxuries. Where else could you enjoy 300 thread count Egyptian Cotton Sateen bedding, Penhaligon's toiletries and a morning newspaper delivered to your door?
While Luxury Rooms and Suites include posh chocolates, cashmere mattresses, your own private chauffeur-driven arrival and a chilled bottle of Laurent Perrier, even Classic rooms make you feel like a VIP. They all have fantastic views over the local steepled church, The Retreat Garden, Matfen Village, or the countryside beyond. But upgrading from Classic to one of the six Balcony rooms lets you enjoy the same stunning views from the comfort of your own private balcony.
Is The Retreat at Matfen Hall Hotel accessible?
It is. The spa has wheelchair access and there are three accessible bedrooms.
What time is check-in and check-out at The Retreat at Matfen Hall Hotel?
For overnight stays at Matfen Hall Hotel, check-in is at 3pm on your arrival day and you can check out at any time up to 11am on the day of your departure. Late check-out times can be pre-arranged with reception. For full and half day spa packages, arrival times vary so please check your booking confirmation.
Where is The Retreat at Matfen Hall Hotel located?
You'll find this sumptuous Gothic mansion in Northumberland, a 30-minute drive from vibrant Newcastle Upon Tyne, a town well-known for its incredible shopping and nightlife. But while the delights of the city are always there when you want them, you'll find the hotel's tranquil setting a world away from the hustle and bustle.
In fact, a stay at Matfen Hall Hotel puts you just two miles away from Hadrian's Wall. Built 2,000 years ago, this UNESCO World Heritage Site stretches 73 miles from coast to coast and dominates the wild and beautiful Northumberland landscape.
What's the best way to get to The Retreat at Matfen Hall Hotel?
The hotel is set in its own vast estate, so if you're here on an overnight stay we recommend the use of a car if you plan to venture out. No car? No problem. The hotel offers its own private chauffeur service. Booked in advance through the hotel's dedicated concierge team, they'll pick you up and drop you off anywhere you want to go, and can even provide Laurent-Perrier Champagne to enjoy en route upon request.
Does The Retreat at Matfen Hall Hotel have a dress code?
There's no dress code at The Retreat, other than your complimentary robe and slippers, of course! At the hotel, the Emerald Restaurant's dress code is "elegantly smart". By that they mean they do not require gentlemen to wear a jacket and tie, but you'll feel quite out of place wearing jeans or sportswear.
Who owns Matfen Hall Hotel?
Matfen Hall was originally built for English politician and landowner Sir Edward Blackett in the early 1800s, on the site of what had previously been a Jacobean house. The Hall was handed down through generations of the Blackett family tree until, nearly two centuries later in 1999, the building was owned by Sir Hugh Blackett, Edward's great-great-great grandson, who turned the hall into a 31-bedroom hotel.
In 2004, Sir Hugh and his wife Lady Anna undertook a major refurbishment programme to increase the hotel's bedroom count to 53, and create a spa and leisure complex.
Fast forward to 2020 and the family-owned Walwick Estate Group (who also own Walwick Hall Country Estate and Spa and Chesters Stables in the UK, along with overseas properties in Europe and the Caribbean) bought the property.
Following their acquisition, the group invested £20 million into refurbishing the Hall, adding 12 more sumptuous bedrooms and bringing back some of the building's beautiful original features. The luxurious refurb also breathed life into previously unused spaces, creating a stunning mezzanine bar and introducing a heated outdoor courtyard and a striking new conservatory space called the Orangery.
Is The Retreat at Matfen Hall Hotel family-friendly?
It is. While treatments and the thermal experiences are adults-only, children under the age of 16 can splash in the pool from 7am to 10pm and from 5pm to 7pm when accompanied by an adult (two children maximum per adult).
The hotel has a number of family-sized rooms, cots and sofa bed options, but to really keep the little ones happy, try one of the two Deluxe Family Rooms. Each boasts a super king-sized bed for the adults and an adjoining room with bunk-beds for up to two children aged under 12. Even better, there's an Xbox Series X, sweet treats and a child-sized robes and slippers for your little luxury lovers.
Is The Retreat at Matfen Hall Hotel pet-friendly?
While The Retreat spa itself is a dog-free zone, the hotel can host a limited number of canine companions in designated dog-friendly rooms at a cost of £75 per dog per night. Well-behaved four-legged friends can also join you in the golf clubhouse, The Keepers.
Does The Retreat at Matfen Hall Hotel have a golf course?
It has three, so if you prefer afternoon tee to afternoon tea, you're definitely in the right place. The 27-hole championship course is made up of three courses called Douglas, Standing Stone and Dewlaw, so there's something on offer for all playing abilities. Expect some fun water obstacles and a dry stone 'Ha-Ha' to challenge you. There's also a 10-bay driving range and academy to perfect your swing.