Macdonald Bath Spa Hotel
Sydney Road, Bath, BA2 6JF
From £65.00 per person
Special Offer
It's time to indulge!
Enjoy a 10% saving* on all spa residential packages with treatments booked for arrivals until 31st January 2024. *Saving applied in rates.
About
Planning an indulgent spa escape? What better location than Bath. Consistently voted one of the most romantic cities in the UK, it's the ultimate spa town, complete with historic Roman Baths and some extremely easy-on-the-eye Georgian splendour.
A destination this iconic deserves a hotel that's just as special, and the Macdonald Bath Spa Hotel ticks all the boxes. Tucked away in a peaceful enclave, this honey-hued mansion boasts some uplifting features that will make it feel a world away from the hustle and bustle outside. Think elegant architecture, four-poster beds, seven acres of lush gardens and a supremely sensuous spa that's the highlight of the hotel.
Sweep up the crunchy gravel drive and step inside the cavernous reception to feel an instant sense of history alongside the tranquility. Built in 1836, former guests include Emperor Haile Selassie of Ethiopia, Winston Churchill and Joan Collins.
There's heritage all around you too. From the spectacular Roman baths to the sweeping Royal Crescent, it's easy to see why the city inspired Jane Austen. Just a 15-minute gentle stroll from the centre, the hotel puts you in pole position for some fabulous shops, so don't miss out on some retail therapy while you're here. There are also a number of internationally acclaimed art galleries and museums waiting to be discovered.
But the Macdonald Bath Spa Hotel's prime location is only part of its attraction. The hotel is home to more than 130 luxurious bedrooms, bringing you overnight stays you'll remember for a lifetime. There's the award-winning Vellore Restaurant to sample, too.
And then there's the soul-soothing spa. Unwind in the toasty waters of the outdoor hydrotherapy pool, work-out in the state-of-the-art gym, then cool off with some laps of the indoor swimming pool. Then just feel yourself drift away while therapists apply their knot-untying know-how in one of the spa's seven idyllic treatment rooms.
Please note: This Hotel operates a cashless system.
Popular Facilities
Indoor swimming pool
Outdoor hydrotherapy pool
Jacuzzi
Sauna
Steam room
Relaxation room
Gymnasium
Drawing Room
Colonnade Bar
Vellore Restaurant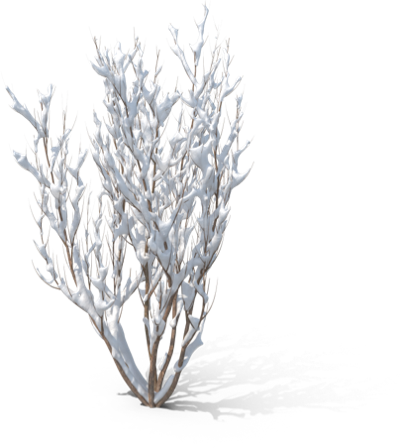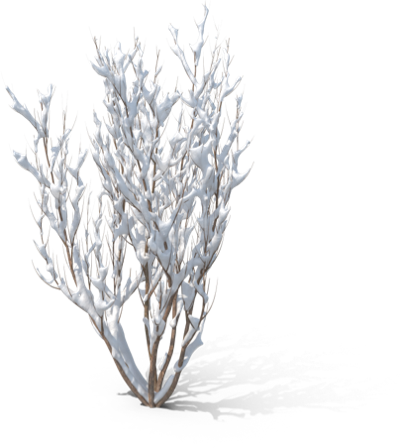 Gift Vouchers
Buy a monetary spa voucher to suit your budget
Get in touch
Contact us for bookings and advice
Prices from £NaN per package
Details
| | |
| --- | --- |
| Towel and robes provided | Yes |
| Length of pool | 15m |
| No. of treatment rooms | 7 |
| Dual treatment rooms | Yes |
| Max no. in group | 6 |
| Lockers available | Yes |
| Product house | Elemis, Jennifer Young and Jessica |
| Dress for lunch | No |
| Minimum age | 16 |
| Local attractions | The Roman Baths, Bath Abbey, No 1 Royal Crescent, Royal Victoria Park, Prior Park Landscaped Gardens, Theatre Royal Bath, Fashion Museum Bath and Victoria Art Gallery |
| No. of bedrooms | 131 |
| Check-in time | 15:00 |
| Use facilities before check in time | Yes |
| Dress code | Smart/casual |
| Hotel Accessible access | Yes |
| Car parking | Complimentary |
| Pets welcome | Yes, £20 |
Facilities
Indoor swimming pool
Outdoor hydrotherapy pool
Jacuzzi
Sauna
Steam room
Relaxation room
Gymnasium
Drawing Room
Colonnade Bar
Vellore Restaurant
The Spa & Wellness at Macdonald Bath Spa Hotel
Called Aquae Sulis by the Romans, people have been flocking to Bath for centuries to partake of its healing, mineral-rich thermal springs. It's no surprise then that Macdonald Bath Spa Hotel has an alluring spa of its own, offering some bliss-inducing treatments along with its supremely pampering facilities. In fact it's so luxurious, you may be tempted to give Bath's actual spa a miss and just remain here for your entire stay!
Step into the fluffiest of bath robes and head down to this calm and quiet space. Capturing all the essence of Bath's grandeur, you'll find an inviting indoor pool, along with a well-equipped thermal suite to kick back and relax in.
Flit between sauna, steam and whirlpools, but don't miss the stunning outdoor hydrotherapy pool. Soak in the toasty water, then pull up a chic lounger, pool-side, and laze in the sun, preferably with a book in hand.
Time for a treatment? Macdonald Bath Spa Hotel offers an incredible collection of rituals to try, from nourishing wraps that cocoon you in essential oils, to a vigorous massage. There's also a comprehensive list of beauty treatments including waxing, eyelash tinting and nail treatments.
To finish, spend a few minutes in the softly-lit and blissfully tranquil relaxation room before another swim, making the most of the hydro and whirlpools both indoor and out.
Whether you're in need of some me-time, or a really special treat, you'll restore yourself back to full splendidness at this extra special space.
The Gym & Fitness at Macdonald Bath Spa Hotel
Macdonald Bath Spa Hotel offers more than just a spa. This all-encompassing luxury experience supports fitness, wellness and relaxation too, amid some seriously sumptuous surroundings.
Invest in your mind and body. Whatever your goals, there's plenty to motivate you here, including a 15-metre swimming pool for laps, along with a light-filled, state-of-the-art gym, kitted out with the latest Life Fitness equipment.
Everything you need is here, including various cardio machines and even heavy weights if you're into pumping iron. And of course, there's a sauna, steam room and hot tub waiting at the spa, to make your recovery even sweeter (not to mention sweatier).
Adventurous type? The hotel is within striking distance of some fantastic outdoor activities. With fabulous countryside on the hotel's doorstep, you can play golf, hike in the hills or go for a jog amid panoramic views.
Restaurants & Food at Macdonald Bath Spa Hotel
Is there anything nicer than getting glammed up for a cocktail (or two!) and an elegant evening meal after a day spent spoiling yourself? We don't think so. Luckily the Macdonald Bath Spa Hotel is home to some extravagant spaces that let you do just that.
The Vellore
Previously the hotel's ballroom, the Vellore is now a luxury restaurant with a refined atmosphere and a canopied terrace if the weather's playing ball. Taking a seat inside? Don't forget to look up! The ornate domed ceiling is original - and magnificent.
Old-school elegance is the order of the day here, so expect a fusion of classic and modern English dishes made from the finest quality ingredients. And the best thing? It's served by legions of aproned waiters with a flourish.
Drawing Room
Pinkie fingers at the ready! Afternoon tea is served in this quintessentially English room. Although refined, it's relaxed and comfortable, so sink into a cosy sofa, gaze out at stunning views over the garden and tuck into your divine selection of goodies while living out your Jane Austen fantasies.
Colonnade Bar
Sumptuous wood-panelling. Bar staff decked out in waistcoats. This is exactly what a hotel bar should be. Whether you're here for a spa day and fancy a quick drink before you leave or you're looking for a place to settle in for the evening, the Colonnade can give you what you're craving. Sip on a craft cocktail and enjoy a light bite in this vibrant hot spot.
How to get to the Spa?
By train: Bath Spa station is an hour and a half from London, or 15 minutes from Bristol. You can drag your wheelie case for 15 minutes from the station to the spa, but be warned that it is up a hill. Best to catch a taxi - it's just a five-minute drive away.
By bus: Buses run often around the Bath area and a bus stop can be found a five minute walk away.
By car: Bath Hotel Spa is just off the A36 on Sydney Road. Those travelling by car can reach it just off the A36 on Sydney Road. The postcode for your satnav is BA2 6NS.
Parking: Parking is complimentary, and there are electric charging points too.
Reviews
Frequently Asked Questions
Does Macdonald Bath Spa Hotel do afternoon tea?
It does. Feed your appetite for luxury by tucking into this classic selection of dainty finger sandwiches, homemade scones fresh from the oven and an irresistible selection of cakes, all served with Twinings loose leaf tea. Add some sparkle with a glass of Ridgeview or go for Laurent Perrier Champagne if the occasion calls - and we can't think of an occasion when it doesn't.
You'll mingle, sip and savour amid the squashy sofas and delightful ambience of the drawing room. With fantastic views of the garden complementing each sip, you'll feel very much like the lord and lady of the manor.
Does Macdonald Bath Spa Hotel have a swimming pool?
It has two! For laps, there's the 15m indoor swimming pool. But there's also an inviting outdoor hydrotherapy pool surrounded by comfy loungers, perfect for feeling the sun on your face on lazy summer's days.
Does Macdonald Bath Spa Hotel have accommodation?
Macdonald Bath Hotel Spa has a choice of 131 elegant rooms which range from smart, comfortable Standards to the completely spectacular Suites with views over Bath. Whilst each room category has traditional decor with contemporary touches, the rooms are still up to date with modern facilities including sensual Elemis toiletries.
What are the check-in and check-out times for overnight stays?
You can check in anytime from 3pm, while checkout is by 11am.
Is the Macdonald Bath Spa Hotel accessible?
It is. Despite being nearly 200 years old, the hotel is fully accessible to wheelchair users throughout. You'll find ground-floor entry to the spa, a lift to other floors, an accessible changing room, large treatment room with accessible shower, and an accessible pool area.
Where is Macdonald Bath Spa Hotel and is it far from the city centre?
The Macdonald Bath Spa Hotel is located on a hill towards the eastern side of Bath. Bath city centre is less than a mile down the hill, so it will take you about 15 minutes on foot. But it's not just a pleasant stroll. With so much Regency architecture to gawp at on the way, it's like a sightseeing tour in its own right!
It's a 0.7 mile walk to Pulteney bridge which overlooks the picturesque Pulteney Weir. Bath's famous Royal Crescent lies slightly further to the west. You could also amble into town along the canal towpath. Just a three-minute walk from the hotel, it takes you to the railway station side of town.
If mobility's a struggle, taking a taxi's a great option. It takes just five minutes in a cab to get from the train station to the hotel.
What's the history of Macdonald Bath Spa Hotel?
With its sweeping, tree-lined driveway, you'll immediately be immersed in the venue's romance - and probably want to find out a bit more about its history.
Originally built in 1835 as a private residence for General Augustus Andrews, Macdonald Bath Spa Hotel first opened as a hotel in 1912, with a notable guest being Emperor Haile Selassie and his family, who sought refuge here in the 1930s after being made homeless by the Italian invasion of his homeland.
During World War II it was taken over by the admiralty. In fact, Winston Churchill stayed here at this point in the building's history. Then, after the war, it became a school, then a nurses' home, before a renovation in the 1990s by Rocco Forte transformed it into the luxurious hotel it is today.
Is Macdonald Bath Spa Hotel family friendly?
The hotel welcomes families. Not only will children love the fairy-tale setting, there are family-friendly rooms and seven acres of stunning gardens to let off steam in.
While the spa itself is an adults-only escape exclusively for those aged over 16, children can use the indoor swimming pool between 8am and 11am, and 3pm and 6pm. There's plenty of room to splash around in the designated children's lanes.
Is Macdonald Bath Spa Hotel dog friendly?
Time to pack their little doggy suitcase, because well-behaved pooches are welcome at Macdonald Bath Spa Hotel. Just book a Standard Twin, Standard Double or Deluxe Garden View room and then call the hotel to say you're bringing a furry guest with you.
It costs £20 per dog, per night, but they'll get their own bed, bowl and treats, and they can stay with you while you eat breakfast in the snug and dinner in the lounge. Guide and service dogs can stay for free.
Does Macdonald Bath Spa Hotel have a golf course?
No, there is no golf course at Macdonald Bath Spa Hotel. However there is one very nearby - and guests of the hotel can play at a discounted rate. Just a three-minute drive takes you to Bath Golf Club, one of England's oldest courses with 18 challenging holes, a driving range and a putting green.