The Belfry Hotel & Spa
Wishaw, Sutton Coldfield, B76 9PR
From £95.00 per person
About
One of the most famous names in golf is also synonymous with high end indulgence, so make sure the fabulous Belfry is on your wish-list. Offering a convenient Midlands location and all the luxury you've ever wanted, it's the perfect spot for days and stays that feature non-stop bliss. Take a break from the usual chaos and soak up the ambience of a world-class retreat.
You'll want to explore the local area, starting perhaps with a family day out at the popular Drayton Manor Theme Park. The exciting city of Birmingham is within easy reach, so get ready for some well-deserved shopping in the city centre. There are plenty of museums, art galleries and live entertainment venues here, and of course the sweet temptation of Cadbury World is not far away.
The stunning Belfry has 319 gorgeous bedrooms, so an overnight stay is a strong temptation. There are twenty blissful treatment rooms in the spa, the gym is exceptional and the three golf courses are superb. And your inner foodie will fall in love with the various eateries to be found here.
Popular Facilities
Swimming pool
Jacuzzi
Poolside sauna
Poolside steam room
Fire and Ice Experience
Luxurious relaxation room
State-of-the-art gymnasium
Leisure Café
Ryder Grill
Brabazon Bar
Sam's Club House
Three golf courses
PGA Golf Academy
Golf Shop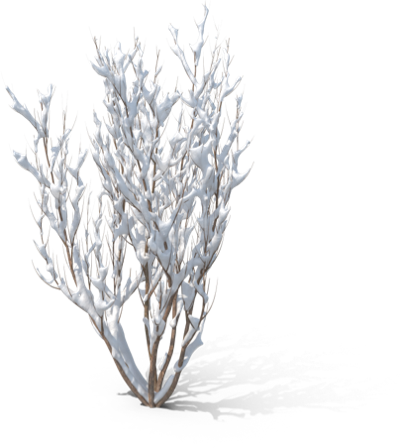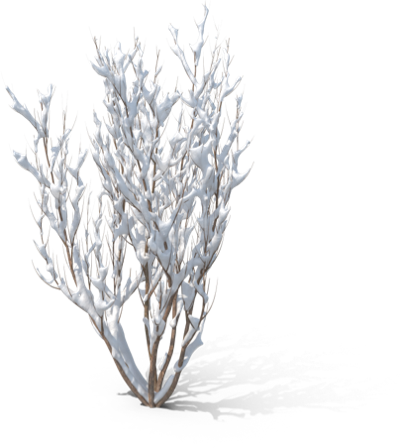 Gift Vouchers
Buy a monetary spa voucher to suit your budget
Get in touch
Contact us for bookings and advice
Prices from £NaN per package
Details
| | |
| --- | --- |
| Towel and robes provided | Yes - Slippers can be purchased for £3.50 (subject to availability) |
| Length of pool | 13m |
| No. of treatment rooms | 20 |
| Dual treatment rooms | Yes |
| Max no. in group | 50 |
| Lockers available | Yes |
| Product house | ESPA |
| Dress for lunch | No |
| Minimum age | 16 |
| Local attractions | Drayton Manor Theme Park, Kingsbury Water Park and Ash End House Farm |
| No. of bedrooms | 319 |
| Check-in time | 15:00 |
| Use facilities before check in time | Yes |
| Dress code | Smart/casual |
| Hotel Accessible access | Yes |
| Car parking | Currently complimentary for residential and non-residential stays |
Facilities
Swimming pool
Jacuzzi
Poolside sauna
Poolside steam room
Fire and Ice Experience
Luxurious relaxation room
State-of-the-art gymnasium
Leisure Café
Ryder Grill
Brabazon Bar
Sam's Club House
Three golf courses
PGA Golf Academy
Golf Shop
The Spa & Wellness at The Belfry Hotel & Spa
At The Belfry you can choose from an extensive range of treatments - and the choice will be hard to make!
If you're looking for a little 'me time', indulge in a restorative facial and deep muscle massage. Plus, in the interest of not just feeling, but also looking your best, you can return to the outside world with an updated manicure or pedicure as a pleasant reminder of the day.
But the luxury doesn't stop there, The Belfry's iconic Fire & Ice Experience offers a 60 minute relaxation experience through a varied selection of biothermal rooms including an aroma cave and hydrotherapy pool, designed to enhance your sense of well-being and relaxation.
Or, if your spontaneity encourages you to try something new, submerge into an detoxing Espa Body Wrap - a ritualistic experience to alleviate physical stress and release unwanted toxins.
The Gym & Fitness at The Belfry Hotel & Spa
An extensive range of state of the art Life Discover Equipment is available here, including free weights and assisted weight and cardio machines.
If the gym doesn't strike your fancy but you still want to experience those healthy endorphins and increase your spa-created glow, then take a stroll around the gorgeous surrounding grounds. The evening sunset view is an experience you will just adore and you could even head to the golf course to soak up the sun and to get a celebratory hole-in-one.
Restaurants & Food at The Belfry Hotel & Spa
Every dining experience is catered for here at The Belfry.
The Ryder Grill
Feeling peckish? Dine at the 2AA The Ryder Grill and pick from their seasonal dishes that are freshly selected and 'lovingly prepared.' The experience that is curated at this restaurant is unbelievable, soak up the sun on the outdoor terrace and enjoy the incredible views across the Brabazon golf course!
Rocca's
Rocca's pizza pasta is the family-friendly Italian restaurant that provides a more relaxed atmosphere whilst enjoying fresh pasta and pizza dishes. Rocca's also offers 200 Degrees Coffee.
Sam's Club House
Sam's Club House is the place to be for a quick catch-up and refuel with delicious filling burgers and a convenient kids menu. Or, you can come back in the evening for a round of carefully selected alcoholic beverages.
Afternoon tea
For a quintessentially British experience, book a table for afternoon tea! The menus are filled with light refreshing treats that are perfect for the summer. Whilst there, you can expect to choose from a collection of herbal teas served in bone china and indulge in a multitude of sweet desserts including lemon meringue, macarons and of course, the oh so British, scones and clotted cream.
Spa Location
The Belfry Hotel & Spa
Wishaw
Sutton Coldfield
B76 9PR
01675 238 600
Get Directions
How to get to the Spa?
By train: A nearby train station is the Water Orton which is a 9 minute drive from The Belfry
By car: The Belfry is easily accessible by car. The postcode for The Belfry is B76 9PR and can be found 1.5 miles from M42 junction 9.
Parking: Free parking is available for residential and non-residential stays.
Reviews
Frequently Asked Questions
Does The Belfry do afternoon tea?
Yes it does and it's a very sophisticated affair. Afternoon tea is held daily in the award-winning Brabazon Bar, the hotel's grand focal point that oozes opulence with its art deco features and central glass canopy that floods the sweeping oval bar with natural light.
Once seated, it's time to indulge in treats created by the Brabazon Bar's in-house pastry team. Opt for a seasonally themed spread (who can resist Easter's chocolate afternoon tea?) or go classic. But even the traditional has been given a twist, with savouries like the warm sausage roll dipped in mango chutney.
But what to drink? Sip on dozens of different blends created by a trained tea sommelier. Try the Brabazon Blend - a herbaceous tea using juniper berries to evoke the flavour of gin. Or enjoy a glass of the real thing instead!
Does The Belfry have a swimming pool?
Fancy an early morning dip? The Belfry has an indoor heated swimming pool that's open from 6.30am. More of a night owl than an early bird? You're in luck too, as the pool closes at 10pm from Monday to Friday, and at 8pm at the weekend.
While you're here, be sure to lay back in the bubbling whirlpools where warm water jets to help soothe tired muscles.
Does The Belfry have accommodation?
The perfect end to a pampering spa break? Being able to drift off to sleep in a luxurious hotel room. Luckily, The Belfry lets you do just that in 319 fabulous rooms and suites, each equipped with modern amenities, calm decor and luxurious touches.
Options include woodland family rooms, superior signature suites, rooms for up to four people and a Manor House.
What are the check-in and check-out times at The Belfry?
You can check in to The Belfry from 3pm, while checkout time is 11am for all residential guests. You're welcome to drop off your luggage before your room is ready at the Guest Service Desk. Both early check-in and late check-out can be purchased from reception for an additional fee.
Can I park for free at The Belfry?
Yes you can. Parking is free at The Belfry Hotel and you don't need to make a reservation. There's also Pod Point electric car charging available.
Is The Belfry family-friendly?
The Belfry is very family-friendly, with family rooms, adjoining rooms and double doubles on offer. Kids will love tucking into a Junior Belfry Burger at Sam's Club House, and for dessert there's a pick and mix sweet cart at reception during the school holidays.
The Belfry's close to popular tourist attractions like Cadbury World and Twycross Zoo, but with so much to entertain kids on-site you may not need to go elsewhere. Besides the generous family-swim times at the pool (8am to 12pm and 3pm to 7pm) there's a children's library by the Ryder Grill, a colouring station in the lobby and a woodland playground with zip wires and treehouses to explore.
Golf-mad kids are well-catered for too. Children get a free bucket of balls at the driving range when they're playing with a paying adult, or there's footgolf and a 12-round mini golf course full of fun challenges.
And if you normally struggle to get them all out on a walk, The Belfry's treasure hunt should stop the moaning. Follow the trail map from reception and search for hidden letters to reveal a secret message. Once the message is found, go collect your prize.
Just remember that most of The Belfry's family-friendly activities on offer are only available in the school holidays, so check with the hotel first to avoid any little disappointed faces.
Does The Belfry have a golf course?
It has three, and they are the stuff of legends. A round on The Belfry's Brabazon course is like walking in the footsteps of sporting history - it's hosted the Ryder Cup four times, more than any other venue in the world.
Bursting with personality, and with incredible views from the 18th, you could live out all your Seve Ballesteros fantasies at the 10th hole, or try out one of the other two courses on offer. The PGA National is a Championship course in its own right, while the Derby offers a more relaxed round.
You'll also find state-of-the-art golfing facilities to help you raise your game, like the Toptracer driving range. Here you can view the flight path of your golf ball to help refine your swing.
But while The Belfry and the game of kings go together like a hand in a golf glove, it doesn't mean non-golfers will feel out of place here. The hotel shows its reverence to the sport through the lightest of design touches - tasteful photographs and memorabilia, or the reception's chandelier that's made from hundreds of glass golf clubs - to strike the perfect balance between tributes and taste.
Is The Belfry pet-friendly?
Yes! The Belfry invites your four-legged friend for a paw-some getaway. They can accommodate up to 2 dogs per booking, priced at £20 for 1 dog and £30 for 2. Rooms will be equipped with a dog bowl and bed, to make sure your pooch is an comfortable as they can be.