Gleddoch Golf & Spa Resort
Old Greenock Road, Langbank, PA14 6YE
From £40.00 per person
About
Thought nothing could beat the pure air and stress-busting scenery of Scotland for sheer relaxation? What about enjoying all that, and being pampered in one of its most prestigious properties at the same time?
Nestled in 360 acres of glorious Scottish countryside, with views over the oh-so-pretty Clyde Estuary, the multi-award-winning Gleddoch Golf & Spa Resort has everything you need for days and stays of indulgence.
Once the home of Scottish shipping baron Sir James Lithgow, this classy boutique hotel near Glasgow has welcomed many a VIP , including the Real Madrid football team and the late Queen Elizabeth II.
As you'd expect from such an illustrious clientele, opulence is the order of the day. Just take a look at the swish interior decor. Golden stags heads and Versace carpets bring the bling, looking artfully eclectic next to heritage pieces such as fireplaces, leather armchairs and, of course, tartan.
Surrendering to an overnight stay at the Gleddoch Golf & Spa Resort is easy, because it boasts 75 sumptuous bedrooms. But Gleddoch is much more than a hotel. The 18-hole championship golf course is one of the most well respected in Scotland and the VISTA restaurant has panoramic windows to make the most of those breathtaking views. Love to glam up for afternoon tea? There's a whole salon dedicated to the decadent tradition.
And then there's the Imperia Spa. You could spend all day being massaged and beautified in six zen-like treatment rooms, or just flitting from pool, to sauna, to relaxation room. But who doesn't love an outdoor hot tub that lets you sit back and soak up views that stretch all the way to Ben Lomond?
Gleddoch makes you feel a world away from the bustle of the city, so it's easy to forget you're actually just 10 miles from Glasgow. Eat, drink or shop til you drop in Scotland's biggest city, where historical monuments stand side by side with innovative architecture. Further north, the fabled and fabulous Loch Lomond is a must-visit, while cultural landmarks such as the Scottish Maritime Museum, Kelvingrove Museum & Art Gallery and Paisley Abbey are all within easy reach.
Popular Facilities
Heated indoor swimming pool
Large outdoor heated spa pool with panoramic views of the Clyde
Sauna
Steam room
Rain shower
Spa conservatory with heated loungers
Relaxation room
Fully equipped gymnasium
18 hole golf course
16-bay driving range
DRAM whisky and gin bar
VISTA restaurant
The Nineteenth Bar
Camellia afternoon tea lounge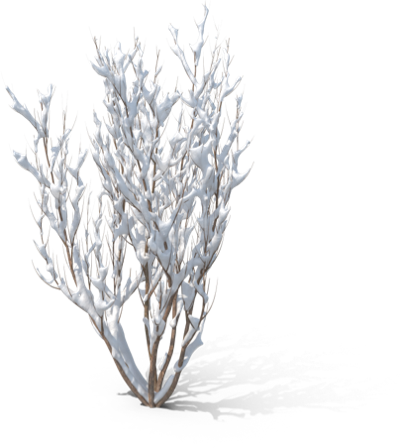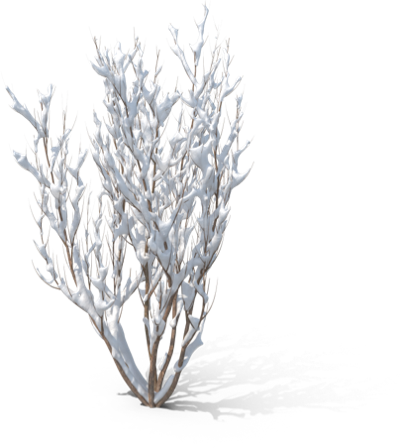 Gift Vouchers
Buy a monetary spa voucher to suit your budget
Get in touch
Contact us for bookings and advice
Prices from £NaN per package
Details
| | |
| --- | --- |
| Towel and robes provided | Yes |
| Length of pool | 17m |
| No. of treatment rooms | 6 |
| Dual treatment rooms | Yes |
| Max no. in group | 10 |
| Lockers available | Yes |
| Product house | Elemis, Temple Spa and Ishga |
| Dress for lunch | Yes |
| Minimum age | 18 |
| Local attractions | Loch Lomond, Scottish Maritime Museum, Glasgow, Paisley Abbey, Glasgow Catherdral and Kelvingrove Museum & Art Gallery |
| No. of bedrooms | 75 |
| Check-in time | 15:00 |
| Use facilities before check in time | Yes |
| Dress code | Smart/casual |
| Hotel Accessible access | Yes |
| Car parking | Complimentary |
| Pets welcome | Yes, dog friendly, charges apply |
Facilities
Heated indoor swimming pool
Large outdoor heated spa pool with panoramic views of the Clyde
Sauna
Steam room
Rain shower
Spa conservatory with heated loungers
Relaxation room
Fully equipped gymnasium
18 hole golf course
16-bay driving range
DRAM whisky and gin bar
VISTA restaurant
The Nineteenth Bar
Camellia afternoon tea lounge
The Spa & Wellness at Gleddoch Golf & Spa Resort
Such an opulent hotel deserves a spa that's equally as luxurious, and Gleddoch doesn't disappoint. Its Imperia Spa is a haven of relaxation, so put your robe on and feel your shoulders drop, because everything here is dedicated to helping you unwind.
Your journey to rejuvenation begins outside, at the large, heated hot tub. Could there be anything better on a crisp winter morning than sliding into toasty, bubbly water while admiring the views over the Clyde Estuary? We don't think so! But if being outside doesn't grab you, just sink into a heated lounger and drink it all in from the spa conservatory, book in hand.
Take a dip in the inviting indoor swimming pool, before a sauna, steam or shower experience. But it's the treatments that really are a must-try here, so pad down to the six treatment rooms where sheer bliss awaits.
With Ishga as one of the spa's sumptuous product houses, treatments involve artful applications of vitamin-enriched Scottish seaweed combined with water from a natural spring situated on the beautiful Hebridean Isle of Lewis. It's so good you might just be tempted to buy some for yourself to take home.
The Gym & Fitness at Gleddoch Golf & Spa Resort
On a fitness mission? A trip to Gleddoch Golf & Spa Resort will keep you feeling motivated. Sleek and modern, the gym boasts treadmills, a cross trainer, bikes and a rowing machine to help you reach your goals, plus kettlebells and a weights machine so you never have to miss leg day.
If the gym's not your style, why not enjoy a hike around the grounds or in the countryside beyond? You can take your pick of paths around the 360 acres, head to the hills or just stroll by the River Clyde. Staff will be glad to show you the best paths to take, whatever your fitnes level..
Get sporty at Gleddoch's impressive 18-hole course, or try a fun round of footgolf. A great way to test your power and precision (and have reconnect with friends at the same time), Gleddoch's custom-made footgolf course sees you kicking a ball into a hole in as few shots as possible.
Restaurants & Food at Gleddoch Golf & Spa Resort
You've pampered yourself at the spa, now it's time to indulge and at Gleddoch you won't go hungry - or thirsty!
VISTA restaurant
Striking views may be a stand-out feature at VISTA, but the sublime dishes will distract you from the dramatic scenery. With a distinctly Scottish flavour, you'll find the best locally sourced ingredients, such as mouth-watering Scottish beef, just-caught fish, vegetables hand-picked from the hotel kitchen garden and ingredients foraged by the chef's own hands.
DRAM Whisky and Gin Bar
Pull up a squashy armchair beside the roaring fire, because this place is seriously cosy. Settle in for the night because with beautiful wood pannelling, the well-stocked bar has 80 whiskies and 50 gins to work your way through. Well you are in Scotland, it would be rude not to! Try the whisky or gin of the month, or sip an expertly-mixed cocktail.
The Camellia Lounge and Tea Salon
With tranquil garden views and an elegant feel, you'll go to the Camellia Tea Salon hungry and leave feeling utterly spoilt. Enjoy afternoon tea with all the trimmings, thanks to chefs who hand-craft a unique menu that changes to reflect the seasons - who can resist an orange-scented pork sausage roll at Christmas time?
The Nineteenth Bar
After a round of golf there's nowhere better to relax than the Nineteenth Bar. Kick back in the informal setting, socialise over a game of play pool or just grab the paper and watch TV on the large screens. A daytime menu is available from 12pm, while the outdoor terrace is open in the warmer months, offering al fresco dining with views over the golf course.
Spa Location
Gleddoch Golf & Spa Resort
Gleddoch Golf & Spa Resort
Old Greenock Road
Langbank
PA14 6YE
01475 540 711
Get Directions
How to get to the Spa?
By train: You can get a ScotRail train from Glasgow Central Station to Langbank train station. The journey takes under half an hour, and it's a five minute taxi ride to the hotel.
By bus: Public transport-wise it's best to get a train to Langbank, as the nearest bus stop is some distance away.
By car: Gleddoch is a 20-minute drive from the centre of Glasgow via the M8. The postcode for your satnav is PA14 6YE.
Parking: There are 145 car parking spaces on site with three disabled spaces available. Unfortunately there are no charging points for electric cars at present.
Reviews
Frequently Asked Questions
Does Gleddoch Golf & Spa Resort do afternoon tea?
Nothing beats a classic afternoon tea, and the quintessentially British pastime oozes indulgence at Gleddoch. The hotel takes afternoon tea so seriously, there's an elegant tea lounge devoted to it. Well, if you're going to do it, you need to do it right!
Sip and socialise in style in the Camellia Tea Salon. Charming and elegant, it overlooks private gardens with views of the Clyde Estuary as far as the eye can see - you can even take your decadent delights onto the terrace on warmer days.
Expect a huge range of hand-made delicacies whatever time of year you're here, along with a fine selection of aromatic teas, from mojito mint to celestial jasmine.
If you're celebrating a special occasion (or even if you're not), you can raise a glass of Prosecco, Moet or Dom Perignon to give the afternoon some extra sparkle. Or if gin's your tipple, the Whitley Neill flavoured gin afternoon tea is not-to-be-missed.
Does Gleddoch Golf & Spa Resort have a swimming pool?
It does and at an impressively-sized 17m in length, it's big enough for some invigorating laps. Perfect your front crawl, then sit back on one of the heated loungers, or head to the outdoor hydro pool. Toasty, bubbly water with some panoramic Clyde views? Yes please!
Where is Gleddoch Golf & Spa Resort?
Situated on high ground with sweeping views of the Clyde Estuary, it's hard to believe you're just 15 minutes from Glasgow airport and only a 20-minute drive from the buzzing city centre itself.
Is there a dress code at Gleddoch Golf & Spa Resort?
You can leave your finest black tie and highland dress attire at home (unless you want to). Smart/casual is the order of the day here.
What are the rooms like at Gleddoch?
They're all lovely. Most classic, executive and junior suites are found in the contemporary part of the hotel and are full of luxurious little touches like ELEMIS toiletries.
But for something extra special try The Residence. Situated in the original main house of the hotel with its own reserved parking, each suite has unique features that make you feel like a real VIP. The Clyde Suite has its own hot tub, while Queen Elizabeth II always stayed in the Royal Suite when she was in Glasgow on ship-launching duties!
Is there disabled access at Gleddoch Golf & Spa Resort?
Yes. There are two accessible bedrooms that can be entered via step-free access on the ground floor, plus free disabled on-site parking, paved walkways and ramps.
Gleddoch was originally built in 1926 and retains some period features of the hotel which might make access more difficult for people with limited mobility. But staff are on hand to assist and will even transport you around the grounds on golf buggies if required.
What time is check-in and check-out at Gleddoch Golf & Spa Resort?
Check-in is 3pm and check-out is 11am.
Do I need to book a time for dinner and breakfast?
Here on a spa package that includes an overnight stay with breakfast or dinner? You need to book a time with the restaurant. You can do this when you check-in, but to ensure you get your preferred slot it's a great idea to book in advance.
What is there to do at Gleddoch Golf & Spa Resort?
You can spend all day relaxing at the Imperia Spa, challenge your friends to a fun game of footgolf or play a hole for real on the immaculate championship golf course.
But Gleddoch also makes the ideal base from which to explore Scotland's famous sites and historic attractions, with the bonnie banks of Loch Lomond and Dumbarton Castle making for fun day trips.
You're also just 10 miles from Glasgow city centre. Scotland's biggest city buzzes with things to do, and all against a stunning backdrop of world-class architecture. You can catch some live local music, weave in and out of the shops, or plan your spa break to Scotland around one of Glasgow's many festivals or events.
What should I pack for Gleddoch Golf & Spa Resort?
Remember your swimwear! You'll need flip-flops to wear poolside, but if you forget you can always buy a pair from the Imperia Spa. The gym makes a great place to try out your chic new fit kit, and bring something smart/casual for afternoon tea, cocktails and dinner.
And don't forget your anorak and walking boots if you're planning on going hiking in the countryside. With views so spectacular you won't want to miss out.
Is Gleddoch Golf & Spa Resort family friendly?
Yes, children get a warm welcome at Gleddoch. There are dedicated children's swimming times in the large indoor pool, children's menus perfect for picky eaters and lots of entertainment lined up including den-making, kids' golf, footgolf and even off-road driving.
Many rooms and suites have family-friendly options such as sofa beds and cots, or go for an interconnecting room so your teens can have their own space.
Is Gleddoch Golf & Spa Resort dog-friendly?
Dogs are welcome at Gleddoch, and with so much space to explore, they'll have a great time. Many rooms and suites are pet-friendly, as well as some areas of the hotel (the non-food related ones). Make sure you mention you want to bring your four-legged companion when making your booking.