Bryn Tanat Wellness Spa
Llansantffraid-Ym-Mechain, llansantffraid-ym-mechain, SY22 6BA
From £80.00 per person
About
Dream of escaping to the country? Want to admire unspoiled views, or gaze up at starry skies while soaking in your own private hot tub? You can do it all and more at the fabulous Bryn Tanat Wellness Spa.
Feel thoroughly pampered as you reconnect with nature at this contemporary wellness retreat in the green heart of Wales. Set within a fairytale 15-acre estate, there are romantic laburnum tunnels to wander, along with 2,500 semi-mature and specimen trees to admire.
Here on a staycation? Two luxurious lodges and one stylishly sustainable eco cabin make the most of Bryn Tanat's natural splendour. Interiors are packed with personality thanks to the owner's dashing design sense, and blessed with verdant views of the River Tanat, Meifod Valley and beyond.
Outdoorsy types can wander the waterfalls, go off-grid in the woodlands or get sporty in Snowdonia National Park. In fact, all Seven Wonders of Wales are within easy reach so getting active in the fresh air is easy. Our recommendation, though, is to stay close to Bryn Tanat, to linger over the heavenly chef-prepared dinners, brunches and afternoon teas that are delivered to your door.
Tear yourself away from your log burner, sun terrace and private outdoor hot tub to dive even deeper into bliss at the spa. More of a chic wellness retreat, you'll get the boutique facilities all to yourselves, making this a wonderful spa for friends and celebrations. Breathe in the sweet-smelling air while you indulge in treatments designed for inner peace, healing and holistic restoration.
Popular Facilities
Large hydrotherapy pool
Exclusive-use spa suite
Gym
Tennis court
Cedar infrared sauna
Feel-good lounge
Luxurious lodges
Sustainable eco cabin
Private outdoor hot tub
Private sun terrace
Chef-prepared food brought to your door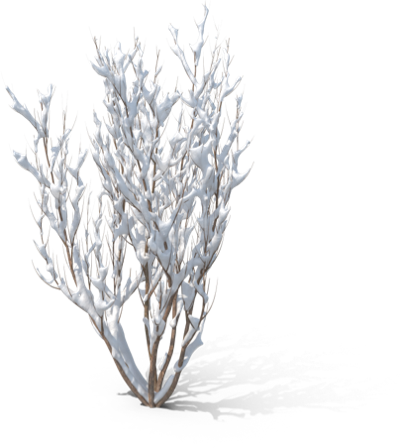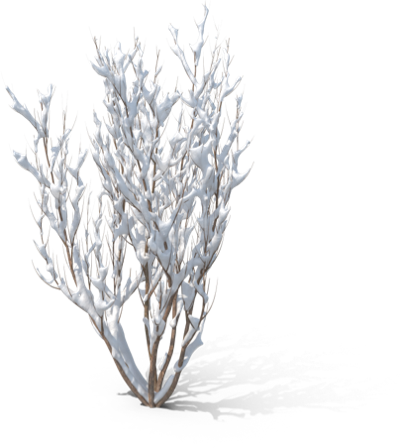 Gift Vouchers
Buy a monetary spa voucher to suit your budget
Get in touch
Contact us for bookings and advice
Prices from £NaN per package
Details
| | |
| --- | --- |
| Towel and robes provided | Yes |
| No. of treatment rooms | 2 |
| Dual treatment rooms | No |
| Max no. in group | 8 |
| Product house | Aromatherapy Associates, CACI, and OPI |
| Minimum age | 16 |
| Local attractions | Lake Vrynwy, Llanrhaeadr Waterfall, Tanat Valley Light Railway and Llanymynech Heritage Area |
| Use facilities before check in time | No |
| Hotel Accessible access | Yes |
| Check-in time | 13:00 |
| Pets welcome | No |
| Electric car charging point | Yes |
| Car parking | Complimentary |
Facilities
Large hydrotherapy pool
Exclusive-use spa suite
Gym
Tennis court
Cedar infrared sauna
Feel-good lounge
Luxurious lodges
Sustainable eco cabin
Private outdoor hot tub
Private sun terrace
Chef-prepared food brought to your door
The Spa & Wellness at Bryn Tanat Wellness Spa
The ultimate luxury experience? A spa you get all to yourselves. Perfect for those who like a little privacy with their pampering, you'll revel in your own exclusive haven at the Bryn Tanat Wellness Spa.
Offering a relaxing experience like no other, guests enjoy exclusive use of the spa suite for allocated parts of the day, making it the perfect retreat for couples, celebrations or for small groups of friends.
At this sequestered space, natural minerals, wood, stone and glass create a contemporary calming retreat where comfort abounds. Once inside, you'll find performance showers in natural slate to invigorate the senses, while a cedar infrared sauna lets you soak up the heat, helping you feel relaxed and rejuvenated.
Wind down as you sink back into the toasty waters of the huge hydrotherapy pool, Not only is there room for all of you, you'll never have to share.
If you're inclined to leave your thermal sanctuary, you'll find the chic feel flows through to the feel-good lounge. This honey-toned space is bathed in natural light thanks to wide-opening doors that draw the outside in. Stretch out in the sun in the sheltered courtyard, whilst enjoying refreshments designed to enhance your experience.
Pad down to the treatment rooms for a soul-soothing, wellness-enhancing ritual. Take a moment to breathe the scented air while therapists work their magic, using luxury British brands that specialise in harnessing all the healing powers of the natural world.
The Gym & Fitness at Bryn Tanat Wellness Spa
You've de-stressed in pampered privacy at the Bryn Tanat Wellness Spa. Now it's time to reach your fitness goals, and Bryn Tanat has just the thing to help you workout in style.
After a short induction, you're free to jog, lift and stretch to your heart's content at Bryn Tanat's state-of-the-art fitness suite. With Technogym cardio machines, Life Fitness resistance machines, plus weights, swiss balls and mats, everything's on-hand for a total body workout.
But while the gym is well-stocked, the emphasis here is on natural, holistic wellness and that means getting outside. Reconnecting with nature feels easy thanks to activities like wild swimming, den-building in the woods and strolls around the lush grounds.
Feeling more energetic? Lace up your walking boots and take a hike - there are natural wonders on Bryn Tanat's doorstep just waiting to be explored, from ancient woodlands to rugged hills.
Enjoy a game of boules or croquet, or perfect your serve at the refurbished outdoor tennis court. Surrounded by Scots Pine trees and located near to the lodges, you can enjoy a game of doubles or just a friendly knock-about.
Restaurants & Food at Bryn Tanat Wellness Spa
Feeling peckish? The accommodation at Bryn Tanat may be described as self-catering, but that doesn't mean you'll be doing any cooking - unless you want to, of course!
Bryn Tanat is foodie heaven thanks to the culinary skills of its award-winning in-house chef, Beth Patrick. Her aim? To help you experience all the fabulous edible treats that Wales is famous for.
Home-cooked meals and deliciously indulgent sharing boxes are delivered to the door of your eco cabin or lodge, so you never have to lift a finger - or leave behind the comfort of your log burner, sun deck or hot tub.
Breakfast comes in a grazing box that includes pastries, fresh fruit and granola, while the lunch box groans with sliced meats and cheeses, dips, homemade chutney and falafel. It's all beautifully presented and ideal for relaxed spa brunches enjoyed in the comfort of your snuggly robe.
There's an afternoon tea graze box with delicate finger sandwiches, home-made scones and jam and cakes, while the dinner menu changes with the season. If you're in the mood for a celebration, there are fine dining, dinner party and supper party menus to choose from, too.
And because you enjoy these delicious delights in the privacy of your luxury accommodation, you can finish and serve them at your own pace.
Spa Location
Bryn Tanat Wellness Spa
Llansantffraid-Ym-Mechain
llansantffraid-ym-mechain
SY22 6BA
01691 828 266
Get Directions
How to get to the Spa?
By train: The nearest train stations to Bryn Tanat are Gobowen (10 miles, or 18 minutes, by taxi) and Welshpool (12 miles, or 19 minutes by taxi).
By bus: The 74 bus from Shrewsbury stops close to Bryn Tanat and takes just over an hour.
By car: You'll find the spa seven miles south of Oswestry, 12 miles from Welshpool, just off the A495. The postcode for your satnav is SY22 6BA.
Parking: You can park free of charge on site.
Reviews
Frequently Asked Questions
Does Bryn Tanat Wellness Spa do afternoon tea?
It does and it's prepared by an award-winning chef! Bryn Tanat's in-house caterer Beth Patrick is so renowned for her sweet creations, she won a Best Wedding Cakes award for Mid Wales in 2022.
Is there a swimming pool at Bryn Tanat Wellness Spa?
No, there's no swimming pool but that doesn't mean you won't be spending your day relaxing in warm water! The private spa suite at the wellness retreat has a huge hydrotherapy pool, and both the lodges and the eco cabin have their own private hot tubs. You never have to share! And, if you're brave enough, you can even go wild swimming!
Where is Bryn Tanat Wellness Spa?
Bryn Tanat is set within 15 acres of gardens on the mid Wales border with Shropshire. It's near to both Oswestry (which is actually in England) and Welshpool, and is within an hour's drive from Shrewsbury and Chester.
There are some great places to visit nearby. One of the seven wonders of Wales lies near Oswestry – the enchanting Pistyll Rhaeadr waterfall.
Is there accommodation at the Bryn Tanat Wellness Spa?
There is, and it's super luxurious. Forget stuffy hotel rooms because at Bryn Tanat you'll stay in either your own eco pod or stylish lodge set within the grounds - and each has its own hot tub and sun terrace. (The beautiful 17th century house here sleeps 28, but it's more for large group holidays as families and friends can book the entire house).
The accommodation is described as self-catered as the kitchens are fully equipped with all mod-cons, but you don't have to lift a finger unless you want to! Dinner, brunch, lunch and even afternoon tea, can be prepared by the in-house chef and delivered to your front door to be eaten whenever you want.
Two beautifully bespoke lodges sleep up to eight guests each, in four superking or twin en-suite bedrooms. Take a walk on the wild side at the Kowloon Park lodge - it takes its style inspiration from the exotic wildlife of the Hong Kong peninsula. Or choose the Pinelands lodge, themed on the Ardmore Ceramics Studio founded in 1985 by Zimbabwean-born ceramic artist, Fee Halsted.
Offering gorgeous countryside views, the Mercury Eco Cabin sleeps up to five guests, with a master bedroom with a double bed and a further bedroom with bunk beds.
What are check-in and check-out times at Bryn Tanat Wellness Spa?
The time you'll check in and check out at Bryn Tanat will vary depending on your package. Generally though, if you're here on an overnight break, check-in is at 1pm and check-out at 10.30am, but do please check your booking before arrival.
Is Bryn Tanat Wellness Spa eco-friendly?
Striving to make mindful choices about your travel? You'll be pleased to hear that Bryn Tanat's eco-credentials are second to none. Bryn Tanat uses ground source, biomass and solar energy, while guests enjoy water to wash and drink from its natural well.
If sustainability is important to you, stay in the Mercury Eco Cabin. Combining contemporary luxury with green living, it is constructed from sustainable ThermoWood and is full of eco-friendly touches, from the toiletries to the furnishings.
Is the Bryn Tanat Wellness Spa family-friendly?
While families are welcome in the accommodation at Bryn Tanat, the Wellness Spa is adults-only. You have to be over 16 to enter the spa suite or get a treatment.
Is Bryn Tanat Wellness Spa pet-friendly?
Sorry, you'll have to leave the furry family member at home this time. No dogs allowed.
Is there a golf club at Bryn Tanat Wellness Spa?
No, there's no golf club at Bryn Tanat, but jump in the car and in just 12 minutes you could be teeing off at the Llanymynech Golf Course. This course's claim to fame is that you can play a round of golf in two separate countries - tee off in Wales, putt out in England, before coming back to Wales again at the 7th hole.